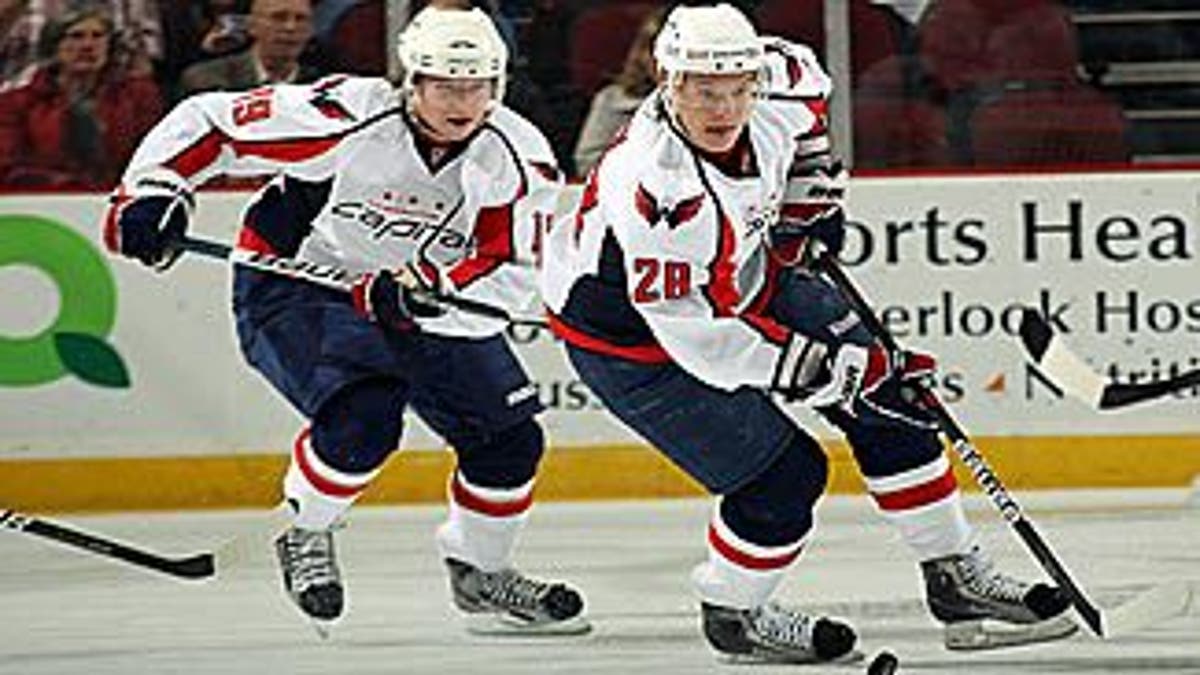 Washington will try to clinch the Southeast Division title Tuesday in Toronto without the services of Alexander Semin, who did not make the trip, according to a tweet from the team's website reporter.
Semin did not practice Monday, either. His 28 goals are second on the team and his 54 points are third.
"He's still recovering from his injuries from the past," Capitals coach Bruce Boudreau told reporters Monday. "It's very similar to (Alex Ovechkin). He needs some time off sometimes."
The Capitals will clinch the division title with a win against the Leafs or a Tampa Bay loss to Buffalo. Washington also will clinch with a one-point loss if the Lightning lose to the Sabres in regulation.