No discipline for Redskins' Crowder after domestic violence accusation on social media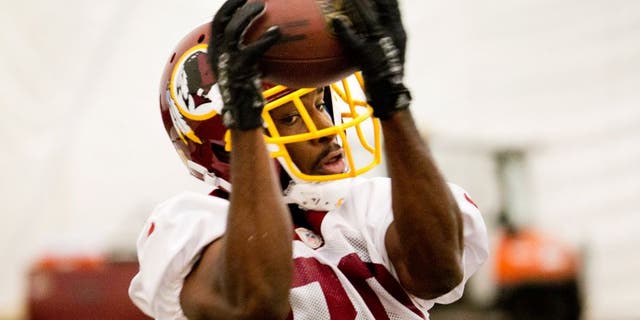 Washington Redskins rookie wide receiver Jamison Crowder won't face league punishment for alleged offseason incident, a league spokesman has told FOX Sports.
In June, Crowder was allegedly involved in a domestic dispute that was brought to light by photos posted on his Instagram account. The photos, of a woman with some cuts and bruises, were posted along with a message that suggested she was exposing a history of domestic violence between the two.
The photos were deleted, and at the time Crowder's agent, Tory Dandy, told ESPN his client "hasn't hit anybody" and that Crowder's Instagram account was hacked.
"The Washington Redskins are aware of an off-field situation involving Jamison Crowder," the team said in a statement to FOXSports.com in June. "We have been in touch with the NFL office and will continue to follow proper League protocol and assist them in any way we can to gather all of the facts. We will not be making any further comment at this time."