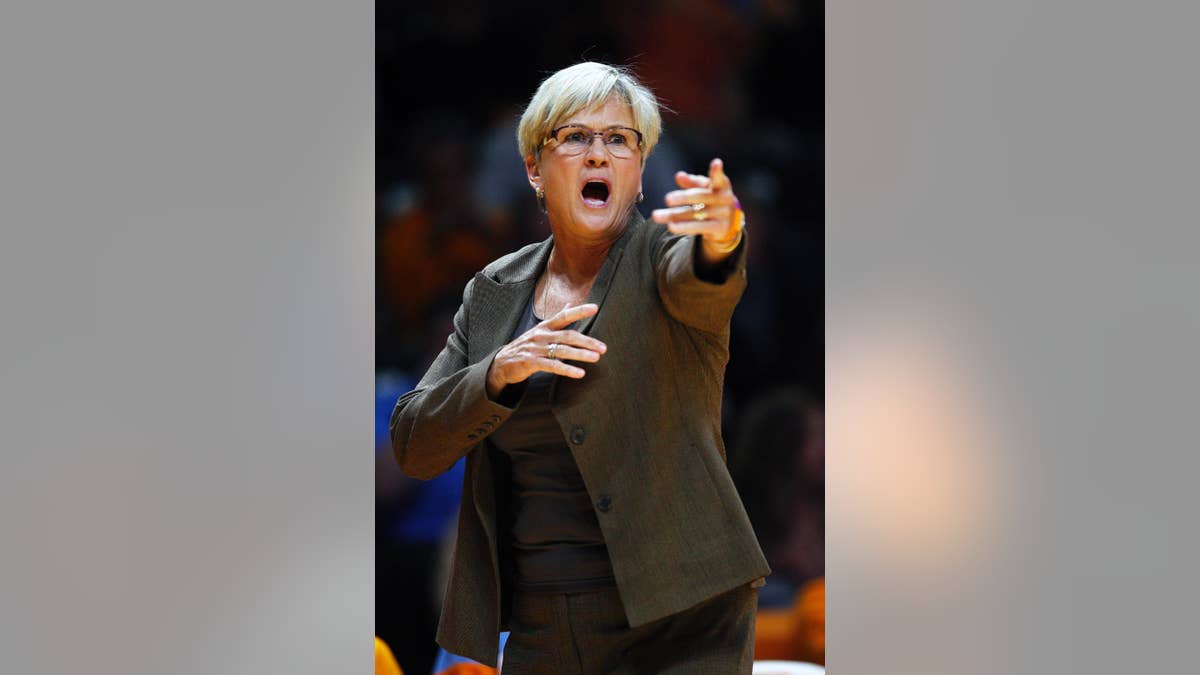 KNOXVILLE, Tenn. – Tennessee's Holly Warlick felt overwhelmed at times when she first replaced the winningest coach in major college basketball history.
As a rookie head coach, she needed to adjust to all the commitments off the court.
"I think the day wasn't long enough for me," Warlick said.
Now that she's had a couple of years to adapt, stability has replaced the signs of transition that marked the early stages of Tennessee's post-Pat Summitt era. The fourth-ranked Lady Volunteers open the third season of Warlick's tenure Friday by hosting Penn.
The entire coaching staff returns intact, and this is Tennessee's most experienced team since Warlick took over the program. There are three seniors, the only holdovers left on the roster who played for Summitt.
Senior guard Ariel Massengale said playing for Warlick was different at first.
"That's where we kind of had some of the buy-in issues into this new staff's system," she said. "But I think we realize now it's been two years that we've been trying to do what we want to do. It's gotten us to an Elite Eight and a Sweet 16. Playing for a university like Tennessee, that's not our goal.
"Our goal's to get to a Final Four and win a national championship. Every coach on our coaching staff has been (to a Final Four), knows what it takes to get there."
Warlick, who played for Summitt and worked as an assistant on her staff for 27 seasons, has emphasized many of the same values. She also has put her own stamp on the program while constructing a roster that emphasizes versatility.
"I wanted to be able to run the ball a little bit more, and when you do that I want different people to be able to handle the basketball," Warlick said. "I wanted different people to play different positions. I wanted to get back to being a little bit more athletic."
Warlick constantly preaches defense and rebounding, the foundations of Summitt's championship teams. The woman who won eight national titles for Tennessee remains on staff as head coach emeritus and watches most home games from the stands.
Assistant coach Dean Lockwood, who has worked with both coaches, said Warlick "comes across a little bit lighter and tries to be less intimidating."
"She'll work on the dry-erase board and she'll make them roll up a chair, see what they're eating and share some food with them," Lockwood said. "It was just different for (players) in terms of having a different personality. Even though the program was the same, they had to get used to the new personality.
"The thing about Pat is the upperclassmen used to find out Pat was always approachable. You could talk to Pat. But I think because of her accomplishments and her level of success and just sometimes the way she carried herself, the young players were intimidated. They were just so in awe of Pat. And then when they saw her strong personality on the court and were around that, they were scared to death to come talk with her."
Warlick can be a disciplinarian, though. She announced last week that Massengale and guard Andraya Carter would miss one game and that guard Jannah Tucker and forward Cierra Burdick would miss two. Warlick initially said they did "not live up to our academic standards," though Burdick, Carter and Massengale have all been SEC Academic Honor Roll selections.
She later clarified that all four were in "great academic standing" but that Tucker had missed two classes, Massengale had missed one, Carter had missed curfew and Burdick had missed curfew and been disrespectful.
Those types of violations might not have resulted in suspensions at other programs, but Warlick said "there is a standard here at Tennessee and we're going to live by it, whether it's big or small." Since the beginning of Summitt's tenure in 1974, every Tennessee women's basketball player who has completed her eligibility with the Lady Vols has earned a degree.
"I just want to make sure this program strives for excellence," Warlick said.