Niners' safety believes team has talent to make Super Bowl run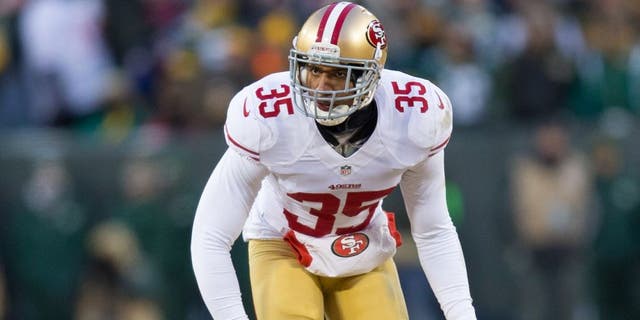 After three straight NFC Championship appearances, the 49ers missed the postseason altogether in 2014 after struggling to an 8-8 record.
A coaching change and a number of roster changes ensued in the offseason. Still, safety Eric Reid believes the team has enough to make a Super Bowl appearance.
"We have what it takes on this team to go to the Super Bowl, and I'm not afraid to say that," Reid told the San Jose Mercury News. "That's our goal and that's what we'll be working toward this year."
At this stage of the year, nearly every team could echo Reid's statement. Looking at it realistically, however, the 49ers have a tough road to even make the playoffs.
The case could be made the 49ers might finish behind the Rams in the NFC West. Whether they even have enough to overtake the Cardinals is a big question, and the Seahawks are still the class of the division.
Then there's this: Super Bowl 50 will be held in Santa Clara at Levi's Stadium, and no NFL team has even won the Super Bowl on its home field.
If the 49ers make the playoffs, advance to the Super Bowl and hoist the Lombardi Trophy after it's all said and done, it would be one of the more surprising stories of 2015.
(h/t San Jose Mercury News)