Niners' Darnell Dockett impressed with rookie Arik Armstead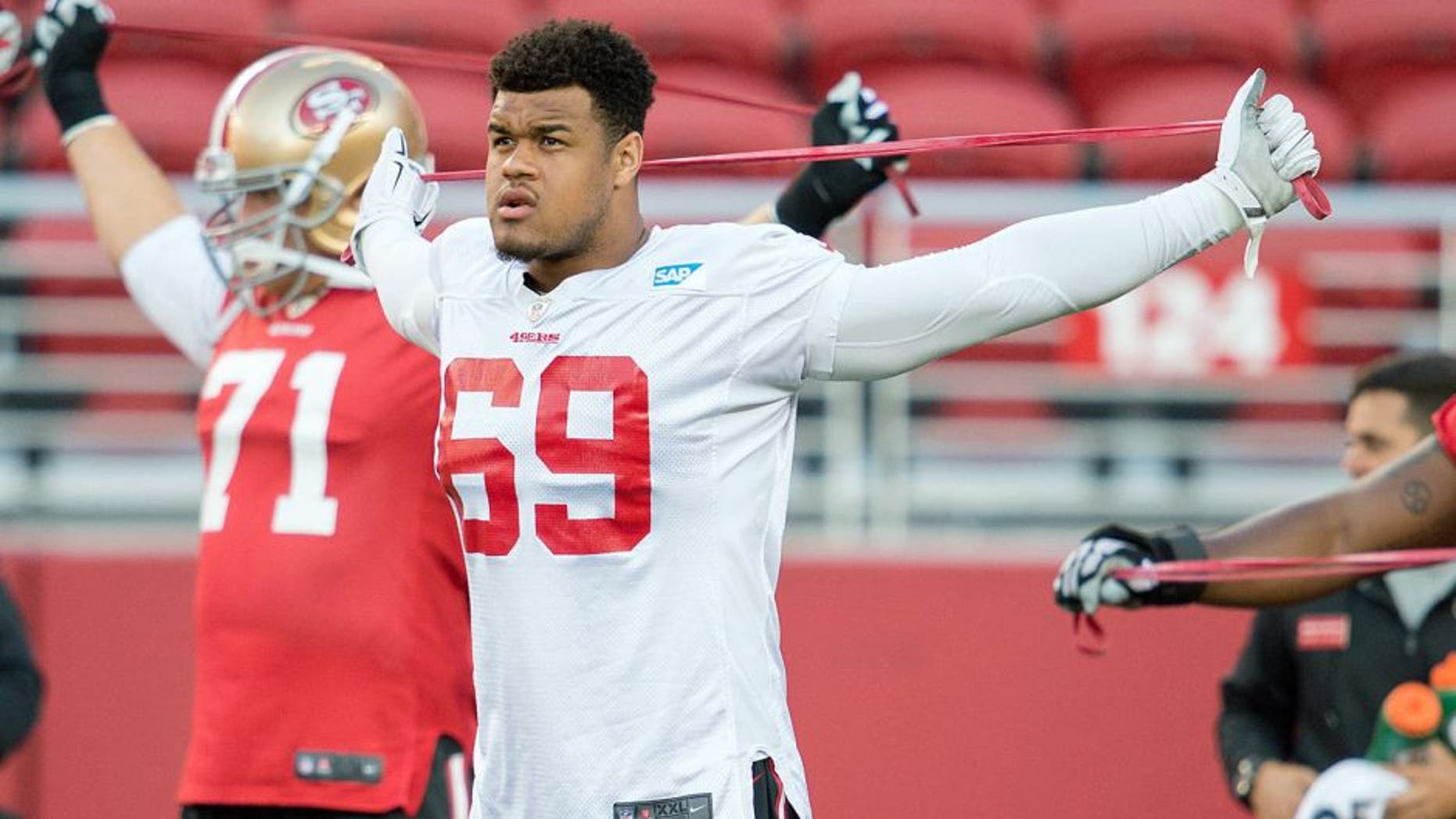 Early impressions of rookie Arik Armstead have been positive thus far.
Veteran Darnell Dockett went so far to give a lofty comparison to Armstead, likening him to the Cardinals' Calais Campbell.
"Arik has a better upside," Dockett told reporters. "(He's) strong, fast, athletic, he listens. He's going to be a dominant force for us."
It's a lofty comparison for someone who has yet to play a single down in the NFL. Campbell is one of the league's best at his position, and has registered 43.5 sacks over seven seasons.
But Dockett wholeheartedly believes Armstead has the total package and his potential is unlimited.
"There's a natural athleticism about him," Dockett said. "Don't get me wrong - Calais Campbell is a dominant football player ... (But Armstead's) got a lot of upsides when it comes to those things."
(h/t CSN Bay Area)