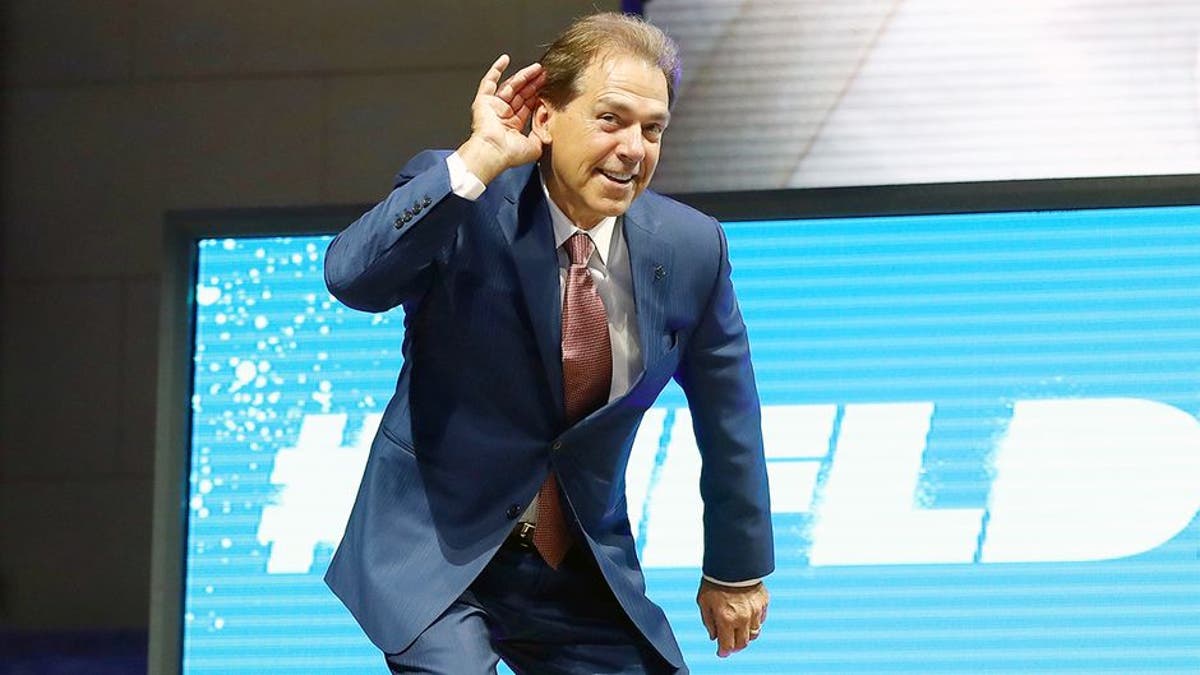 The rich continue to get richer -- at leastat one of college football's most successful programs.
On Tuesday morning, the Alabama Board of Trustees voted in favor of giving Nick Saban a three-year contract extension. He will also get a $4 million signing bonus in 2017, in addition to his annual salary of $6.725 million.
Following the news,Saban released a statement, which read in part:
"[Wife] Terry and I are pleased and happy to agree to the contract extension the University of Alabama has offered us, ensuring our time here in Tuscaloosa will continue for many more years," Saban said. "This has become our home and we are looking forward to finishing our career at Alabama. I want to thank President Bell, Greg Byrne, our athletic administration, football staff and the entire university community for all of their support, which has been instrumental in the success of our organization.
With the announcement, Saban remains the second highest-paid coach in annual compensation behind only Michigan's Jim Harbaugh (hemakes over $9 million annually, according to USA Today's database). Also according to USA Today, Saban's one-year salary of $11.125 million in 2017 (salary and signing bonus) will be by far the most ever paid to a college coach.
In addition to Saban's salary, the Board of Trustees also approved salary increases for Alabama's entire coaching staff. New offensive coordinator Brian Daboll will make $1.2 million 2017. Defensive coordinator Jeremy Pruitt saw his salary increase to $1.3 million.
The Crimson Tide have won four national championships under Saban and have won three straight SEC titles as well. They lost to Clemson in last year's College Football Playoff national championship game, 35-31.