NHOF: Farmer, Racer, Champion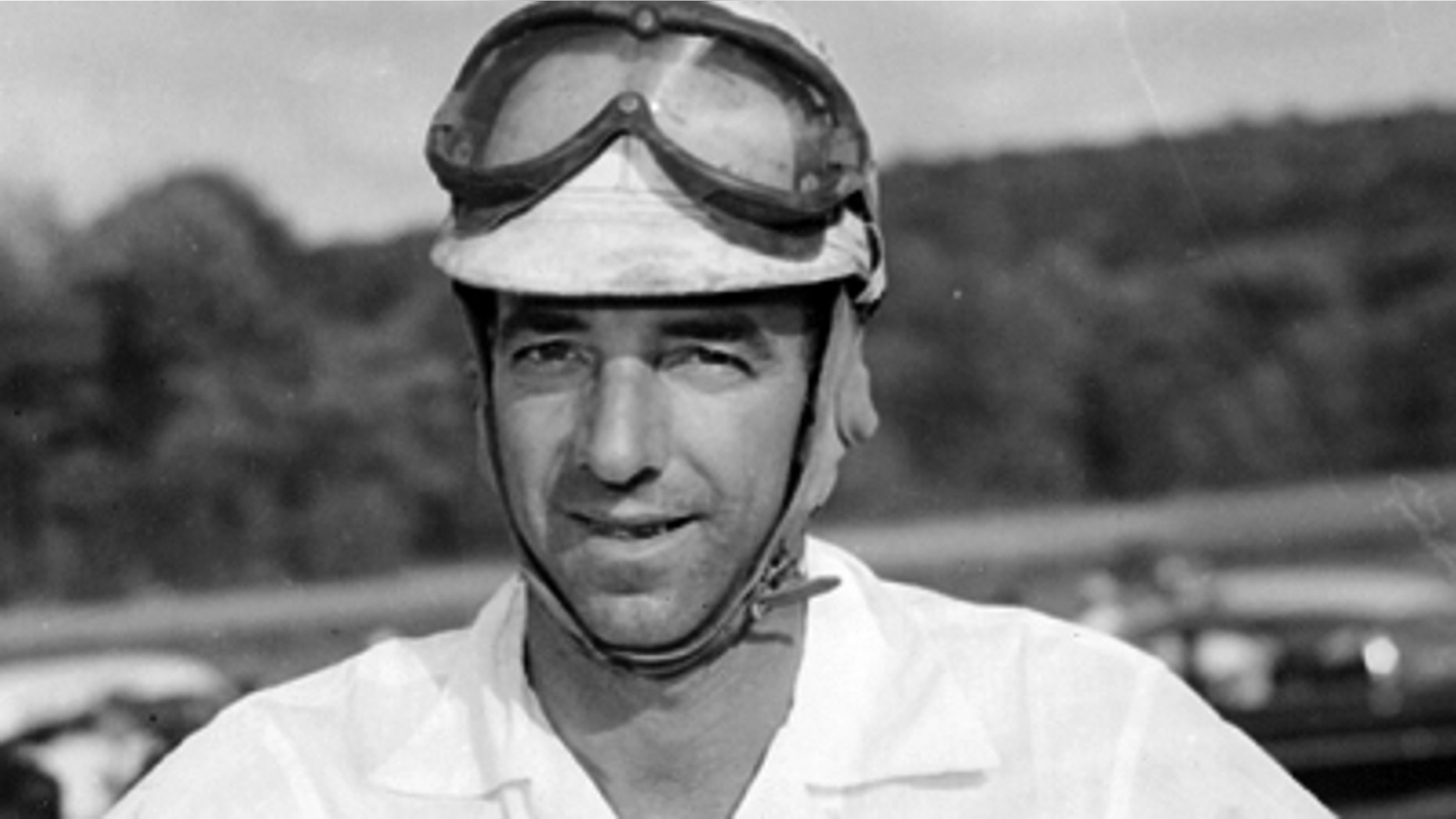 The NASCAR career of Herb Thomas was comet-like – short but brilliant.
In only a handful of "full" racing seasons, Thomas won two Sprint Cup (then Grand National) championships, scored 48 Cup victories and won three Southern 500s, the epitome of stock-car-racing accomplishment in the 1950s.
Because of those numbers – and his unlikely rise from North Carolina farm fields to auto racing prominence, Thomas was named Wednesday as one of five new members of the NASCAR Hall of Fame. He will be inducted posthumously into the hall in February, joining the rest of the newest class – Rusty Wallace, Cotton Owens, Buck Baker and Leonard Wood.
Thomas, who died in 2000 at the age of 77, won the series title in 1951 and 1953, becoming the first two-time champion. He was runnerup in 1952 and 1954.
Although he drove for an assortment of team owners over a career that ran from 1949 to 1962, Thomas won the series titles in his own cars.
Thomas, from Olivia, NC, had no real connections to racing before he began his ultra-successful run in stock cars. He was a spectator at a Modified race in Greensboro one evening, enjoyed what he saw and was convinced that he could do as well – possibly better – than the drivers he had watched. A week later, he had a race car.
He drove in the first race in the Cup (then Strictly Stock) series in 1949, and, by 1951, had refined his talents to the point that he bounced through a long and difficult schedule to win the championship.
He won the Southern 500, then the ultimate test of a driver's skill and endurance, in 1951 (the second race in 500 history), 1954 and 1955.
Thomas was most famously linked with the Hudson Hornet race car, then known as the "fabulous Hudson Hornet."
In 1956, he signed on with legendary – but difficult – team owner Carl Kiekhaefer and won three times in Kiekhaefer cars. But, like some of Kiekhaefer's other drivers, Thomas quickly tired of dealing with the irascible owner and left the team.
Thomas, however, remained in the hunt for the seasonal championship in 1956. Buck Baker and Speedy Thompson, who were on Kiekhaefer's team, also were challengers for the title. Kiekhaefer leased two tracks and added a couple of races to the schedule – not an odd practice then – to give his drivers a better chance to beat Thomas for the title.
During one of the added races, in Shelby, NC, Thompson bumped Thomas into the wall, and several cars slammed into Thomas. He suffered a fractured skull, and, although he returned for several token appearances in races, his driving career essentially was over.
He started only 228 races and won 21 percent of them.
Thomas was named one of NASCAR's 50 greatest drivers in 1998 as the organization celebrated its 50th birthday.
Mike Hembree is NASCAR Editor for SPEED.com and has been covering motorsports for 30 years. He is a six-time winner of the National Motorsports Press Association Writer of the Year Award.