NFL Twitter account hacked; Roger Goodell is alive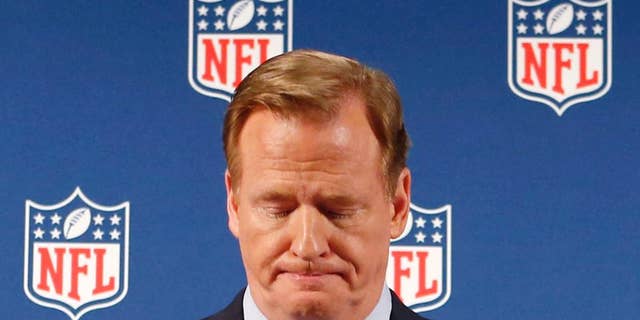 NEWYou can now listen to Fox News articles!
First things first: NFL Commissioner Roger Goodell is alive.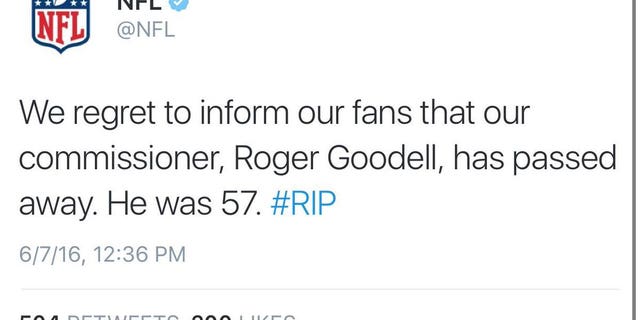 But, for a few brief moments Tuesday, Twitter users went into a panic when the NFL's official account tweeted: "We regret to inform our fans that our fans that our commissioner, Roger Goodell, has passed away. He was 57. #RIP"
The statement was retweeted more than 2,000 times before it was finally deleted. Brian McCarthy, the league's vice president of communications, later tweeted from his own account that the Goodell tweet was not true and was not issued by the NFL.
"The @nfl Twitter account was hacked," McCarthy tweeted. "@nflcommish is alive and well."
The hacker tweeted twice more from the @NFL account before the gag ended.
"Oi, I said Roger Goodell has died. Don't delete that tweet," One said.
"OK, OK, you amateur detectives win. Good job," read the other.
Goodell last tweeted from his account 19 hours ago and hasn't yet responded to the hack.