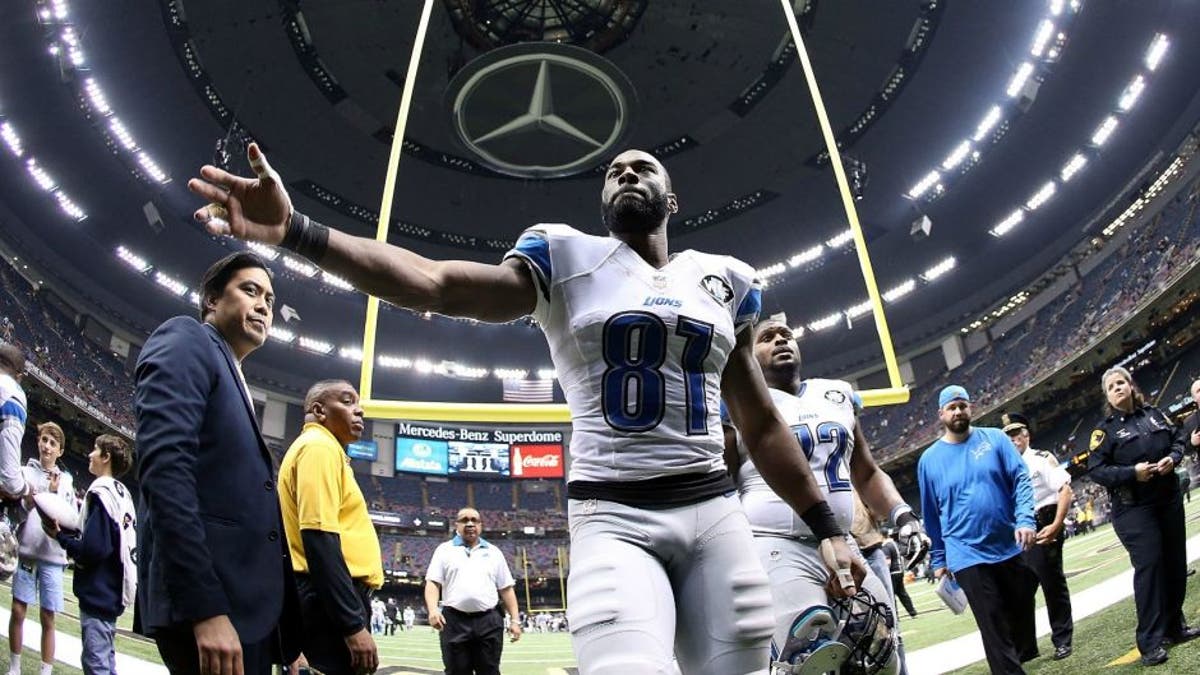 Detroit Lions superstar Calvin Johnson announced Tuesday that after nine seasons in the NFL, he is retiring from the sport at the age of 30.
Johnson was the Lions' leading receiver in 2015 with 1,214 yards and nine touchdowns. He leaves the league 27th on the NFL's all-time receiving yards list with 11,619, and 22nd on the all-time receiving touchdowns list with 83. In a statement released by the Lions, Johnson didn't give any reasoning for his decision but said that he has "put a lot of time, deliberation and prayer into this decision and I truly am at peace with it."
Current and former NFL players from across the league saluted Johnson for his incredible career.