Next generation of Latino managers ready to follow in González's, Guillén's footsteps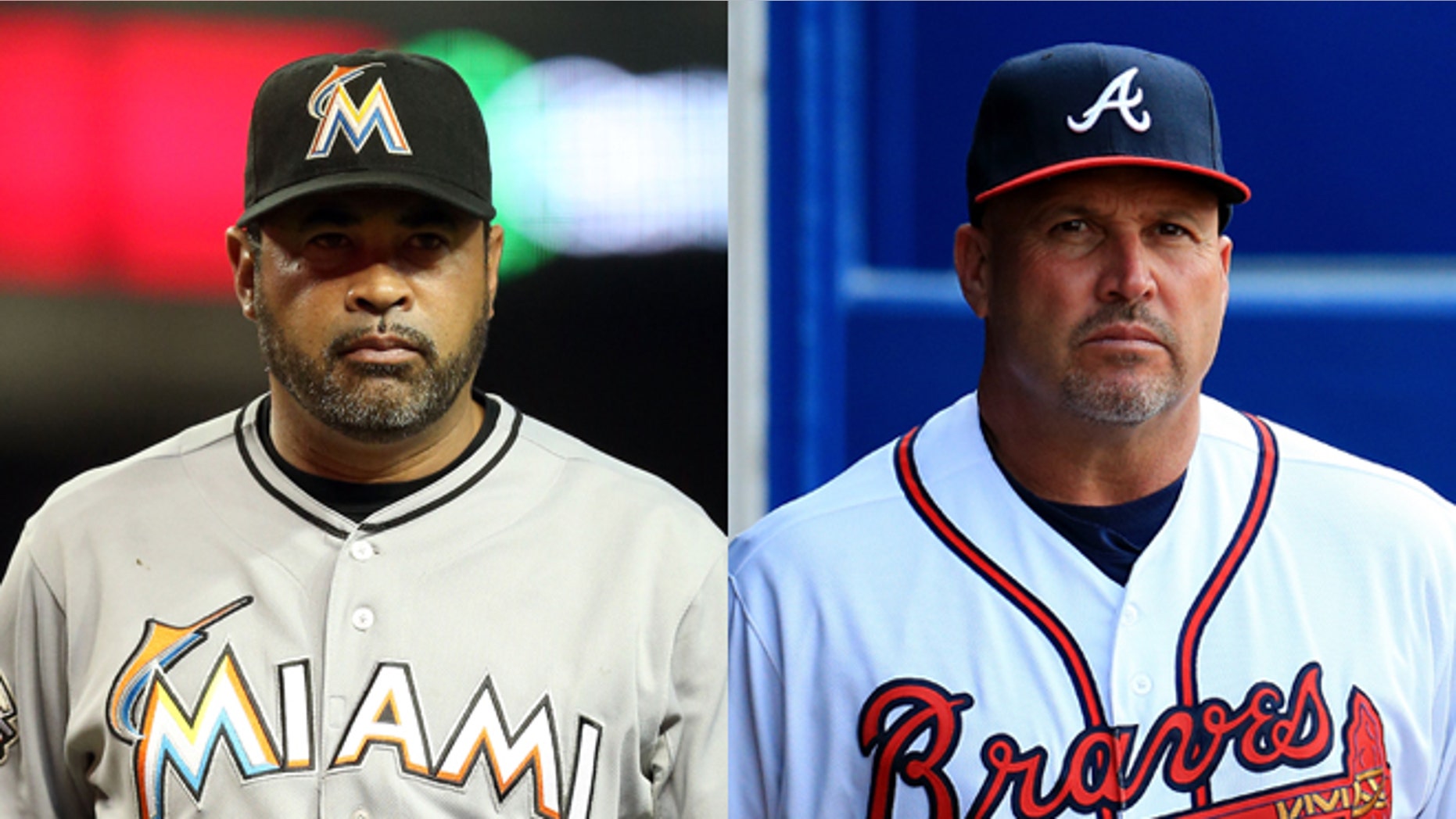 Chicago – Major League Baseball has a proud history of Latino managers among its ranks. Lou Piniella, Felipe Alou and Ozzie Guillén are some of the most successful Latino's to man a dugout.
More recent Latino skippers include Manny Acta (now a third base coach for the Seattle Mariners), Rick Renteria (currently the Chicago White Sox bench coach), and Fredi González. The Cuban-born González was the last active Hispanic to lead a team in the big leagues.
He managed the Atlanta Braves from 2011 until May 17 of this year, and the Florida Marlins before that (2007-2010). His overall record is 711-696, including the playoffs, but it was his last two and a half seasons in Atlanta that ultimately led to his dismissal.
Despite great expectations heading into 2015, the Braves lost 95 games. This season, they started a woeful 9-28 before González got the axe.
His firing left baseball without an active Hispanic manager for the first time since 1991. And observers say that void may not be filled any time soon.
"Teams seem to be in more of a win-now mode and are falling back more frequently on established managers, or at least those with experience," said Mark Gonzales, currently a reporter with the Chicago Tribune who's covered MLB for more than 20 years. "There aren't a large pool of minority managers with deep experience, so this hurts them."
With a little less than 30 percent of MLB players being of Latino descent, the advantage of having a Hispanic skipper would seem to be obvious. Especially beneficial for players who are new to the United States and don't speak English well yet.
There are quite a few Latino candidates who definitely have the qualifications to lead a major league ball club but can't seem to get an opportunity.
One of them is current Chicago Cubs bench coach, Dave Martinez. Martinez went into coaching after 16-year career. He's worked with Cubs manager Joe Maddon since both were with the Tampa Bay Rays.
He's interviewed for a few managerial jobs the last few offseasons but been passed up every time.
"I've known Dave since 1993," Gonzales told Fox News Latino. "He's very observant and has learned from some of the best managers, including the one he currently works for. The Cubs were split in their opinion of him as a manager, but I can't blame them for going with Rick Renteria in 2014, because Rick had more experience."
Renteria himself, now the bench coach for the Chicago White Sox, would seem a worthy successor to Gonzalez at a number of franchises.
He has a wealth of experience managing at different levels, including that one season with the Cubs, (73-89, last in the National League Central), about a decade as a manager for various minor league teams and coaching the Mexican national team at the 2013 World Baseball Classic.
"I hope he gets some consideration," said Gonzales. "I would like to see Rick get an opportunity somewhere.
Another name that keeps popping up is former All-Star catcher Sandy Alomar Jr., who retired as a player in 2007. The son of a longtime major league coach, he's been a coach on the Cleveland Indians staff since 2009 – currently he's the first-base coach – and was the team's interim manager for the last six games of 2012 (when they went 6-6).
It's been reported that he was being considered for managing positions with the Boston Red Sox and Toronto Blue Jays, but nothing has come of it.
"The fact that more teams haven't considered Sandy Alomar Jr. is mystifying. He is sharp, I know that from when I covered the Chicago White Sox in 2006," Gonzales told FNL.
Alomar's skipper on that White Sox team was the mercurial Ozzie Guillén, and there are some who want to see him manage a big-league club again. In 2005, Guillén led the Sox to their only World Series title in living memory, but his outspokenness and knack for controversy – the Marlins fired him before the 2013 season because he praised Cuban dictator Fidel Castro, a big no-no in South Florida – have hampered his effort to return to the managerial ranks.
"I think some people have long memories when it comes to Ozzie's comments. But the fact is he did his best job of managing during the 2005 run to the World Series and his handling of the White Sox's pitching staff," Gonzales said.
He also pointed out a pair of dark horse managerial candidates who are worth a look.
"I think Alex and Joey Cora would make solid major-league managers. They see the game from all angles. Joey was Ozzie's right-hand man in Chicago and was as organized and as knowledgeable as they come. He should have been hired by Seattle in 2009, and he came very close to getting the Brewers job soon after that because of his preparation," Gonzales told FNL.
Joey, a retired infielder, is currently coaching at the minor league level; his brother Alex, a former outfielder, has been employed as an analyst for ESPN since 2013.