New York Giants to start Geno Smith, ending Eli Manning consecutive start streak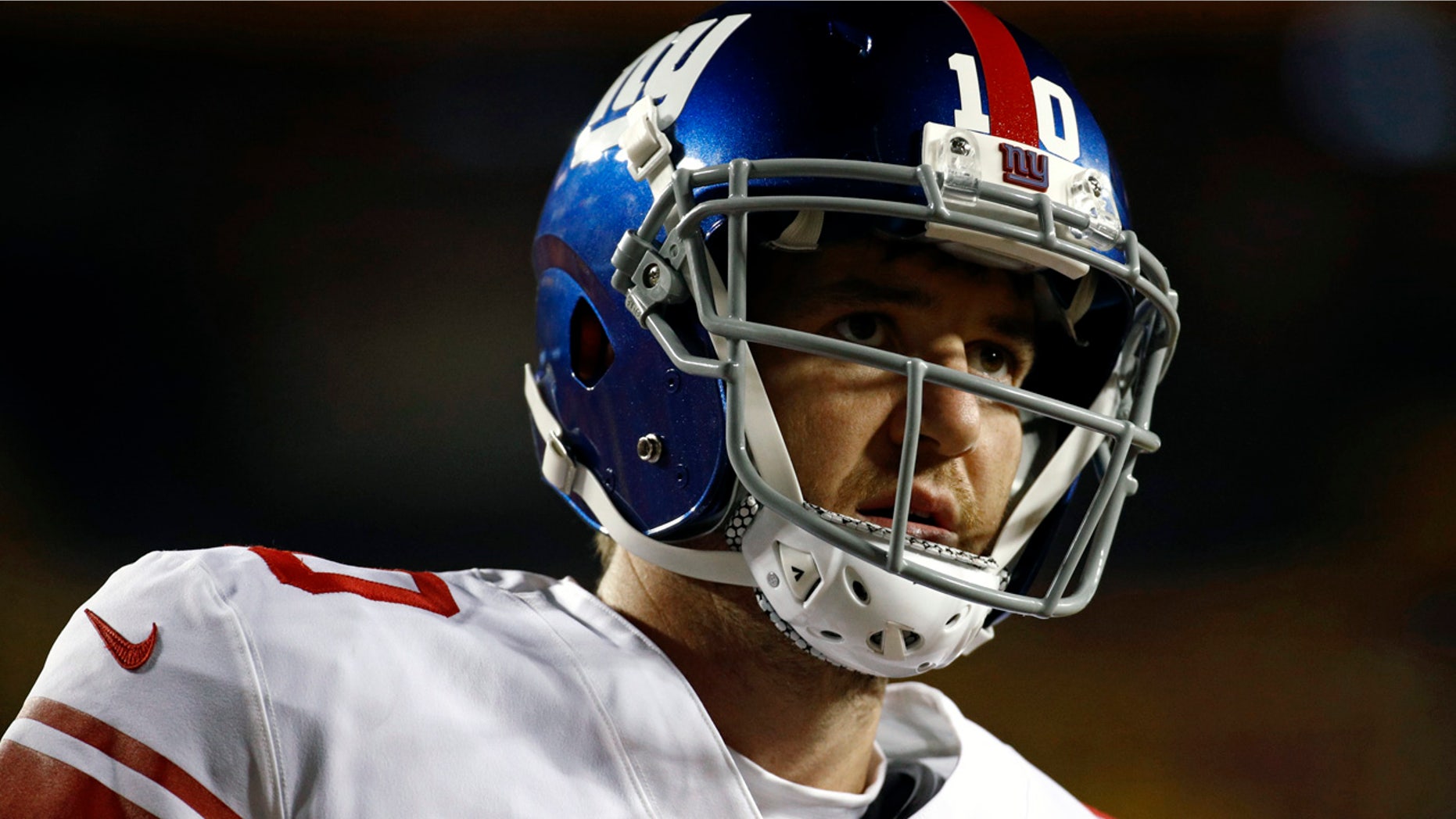 Geno Smith will start at quarterback for the New York Giants against the Oakland Raiders Sunday, ending Eli Manning's consecutive regular season start streak at 210 games.
"Over the last five games, we will take a look at Geno, and we will also give [rookie] Davis [Webb] an opportunity," Giants head coach Ben McAdoo said Tuesday, according to the team's official website. McAdoo added that Manning would back up Smith against the Raiders.
Manning's streak will come to an end almost exactly 13 years after his first start for the Giants, on Nov. 21, 2004. His run of consecutive starts is the second-longest among NFL quarterbacks, trailing only Brett Favre (297).
Manning, 36, told the team's official site that McAdoo had offered him the chance to start the Raiders game while Smith and Webb also saw playing time.
"My feeling is that if you are going to play the other guys, play them," Manning said. "Starting just to keep the streak going and knowing you won't finish the game and have a chance to win it is pointless to me, and it tarnishes the streak.
"Like I always have, I will be ready to play if and when I am needed, Manning added. "I will help Geno and Davis prepare to play as well as they possibly can."
After finishing the 2016 season 11-5 and making the playoffs, the injury-hit Giants have stumbled to a 2-9 record and speculation has swirled about the futures of Manning and McAdoo in New York.
Sunday's start will be just Smith's second since 2014, when he started 13 games for the New York Jets.