NASCAR power couple Patrick, Stenhouse hook up with musician Colt Ford in country video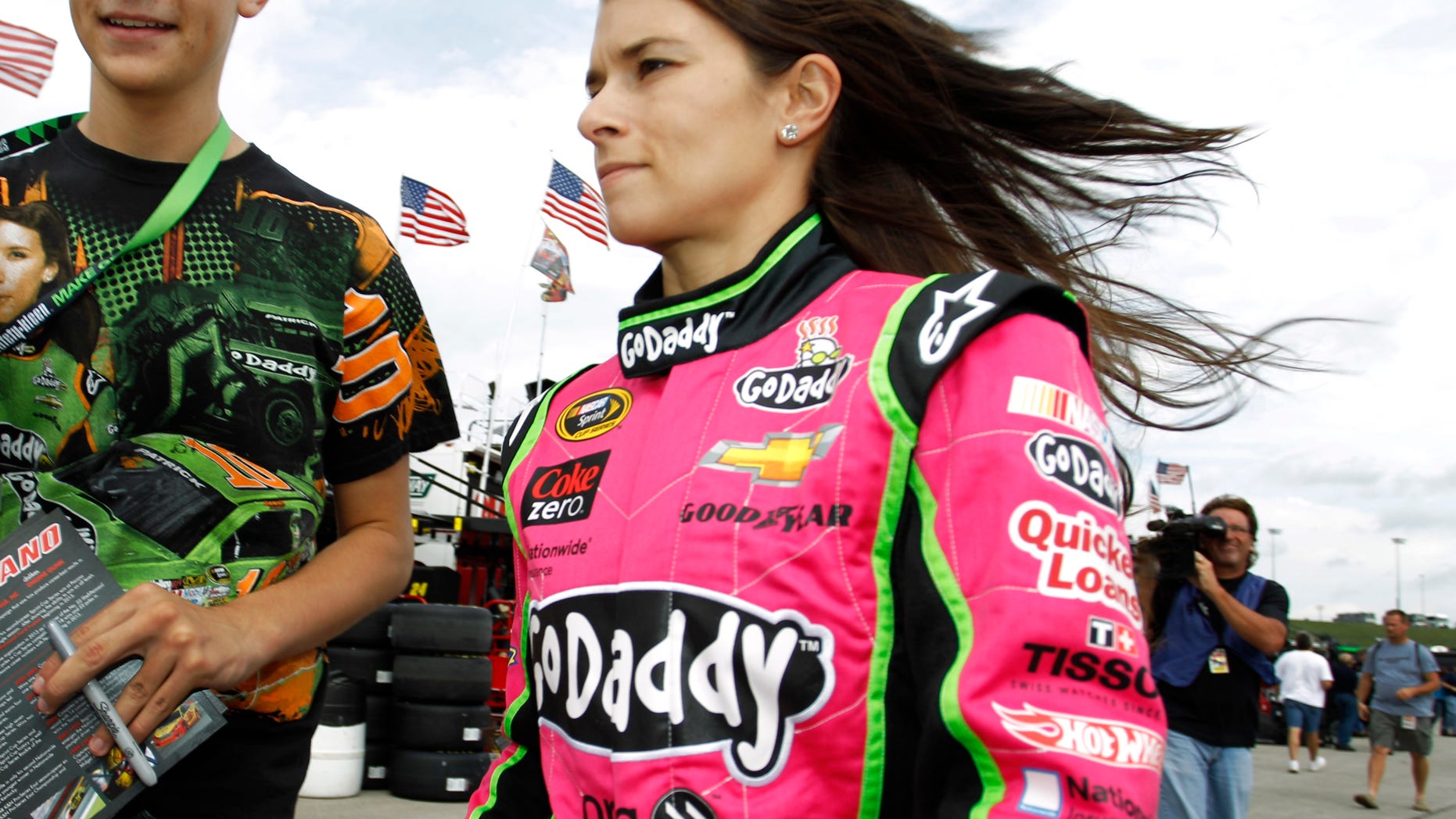 KANSAS CITY, Kan. – NASCAR power couple Danica Patrick and Ricky Stenhouse Jr. tested out their acting chops in a country music video for Colt Ford's new single "Drivin' Around Song."
In the video, Patrick and Ford are waiting for Stenhouse, playing an auto repair man, to fix their broken-down vehicle. Patrick flirts with Stenhouse and then steals a set of keys to an all-terrain vehicle parked outside, and then takes Ford on a spin through Mooresville, N.C.
Patrick said she was not acting when she flirted with Stenhouse, whom she's been dating for a while. "When I look at him I smile," she said, "so that was not hard."
Patrick is certainly accustomed to mainstream spotlight. She's graced numerous magazine covers and been involved in countless photo shoots, not to mention prominently displayed in the sometimes racy Super Bowl commercials for her sponsor, GoDaddy.
The attention is a little more new to Stenhouse, a Sprint Cup rookie, which makes it a bit odd that he's the one who has to deliver some lines in the video. Patrick never speaks.
"It's cool to see it out. It was a lot of fun to do. It was a beautiful day in Mooresville that day," Patrick said. "Those are the fun things that you get to do outside of the car. I enjoyed that, that was good fun and obviously I had a pretty hot mechanic working on the car."
Ford, whose real name is Jason Brown, released his first album in 2008. He also co-wrote and originally recorded the song "Dirt Road Anthem" that Brantley Gilbert turned into a hit. His style's a fusion of country and rap, and it seems to suit Patrick just fine.
"I grew up listening to rap," she said. "I like rap, especially the kind of rap you can understand."