Naming Rights Sought for Olympic Stadium in London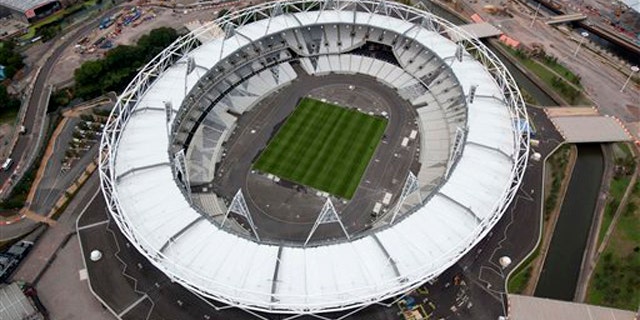 LONDON – The Olympic Stadium might exist for only four months -- at least in name.
The Olympic Park Legacy Company says it is looking at selling the naming rights for the $760 million facility.
The closing ceremony of the Paralympics on May 9 could be the last time an event is staged in the Olympic Stadium before it is renamed -- four months after the first official test event. A sponsor is being sought to help cover the $149 million cost of converting the 80,000-seat stadium to a 60,000-seat venue.