Montreal Canadiens Michel Therrien not worried about the lack of offense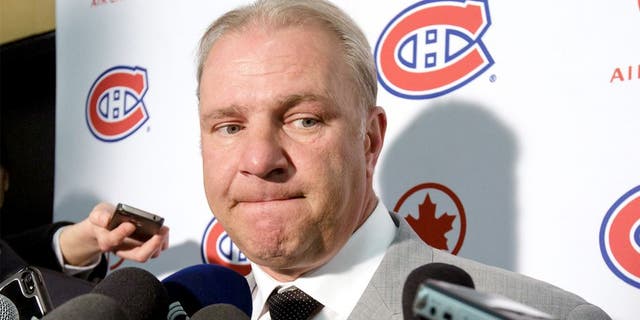 To say the Montreal Canadiens relied on goaltender Carey Price heavily is a bit of an understatement.
Price's league-leading .933 save percentage and league-leading 1.96 goals against average helped the Canadiens surrender the least amount of goals against in the NHL, giving up just 184 total goals.
But the Canadiens struggled a bit offensively, finishing 20th in the league with just 2.61 goals per game. But head coach Michel Therrien believes that stat is a bit misleading.
"We might have struggled on offense, but people forget that we scored just eight goals less than the Chicago Blackhawks during the regular season last year," Therrien told the Montreal Canadiens' website. "Eight goals less over 82 games isn't a lot."
While that may be true, it wouldn't have hurt the Canadiens to add a couple of scoring forwards.
Montreal's big forward signing this offseason was Alex Semin, who finished with just six goals last season in 57 games with the Carolina Hurricanes. Montreal signed Semin to a one-year, $1.1 million deal. The Habs hope that Semin can generate some offense into the system. After all, Semin has seven seasons in his career in which he scored at least 20 goals.
"When we analyzed our group, we thought he fit what we needed," Therrien said of Semin. "He's a guy who can score. He's a guy who can make plays. He's proven in the past that he can contribute to the success of a team offensively. We see it as a win-win situation for both us and for him."
But if the Canadiens once again struggle with offense next season, at least they know they can once again rely on their standout goaltender to carry them along the way.
(h/t The Score)