Minnesota authorities file for protection order for Adrian Peterson's son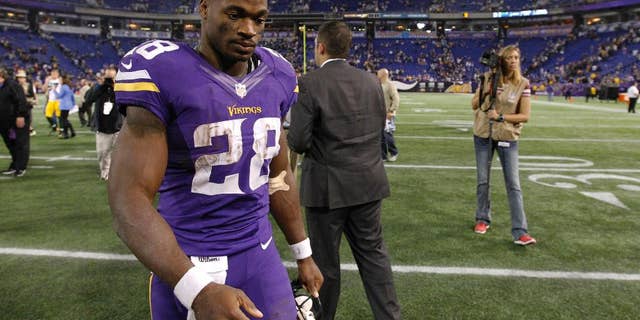 MINNEAPOLIS – Authorities in Minnesota have filed a petition seeking a protective order for the son of Vikings running back Adrian Peterson.
The petition asks a judge to block Peterson from using any corporal punishment or physical discipline on the 4-year-old boy. It also would block any unauthorized or unsupervised contact.
Peterson faces a child abuse charge in Texas for using a wooden switch to spank the boy in May. He's said he meant only to discipline the boy and not hurt him.
The order says Peterson told investigators in Texas that he also used a belt to spank his son.
Hennepin County authorities have also asked that the order be suspended until the Texas case is resolved.
It was first reported by the Minneapolis Star Tribune.