Minneapolis police used stun gun to arrest Vikings DT Johnson after he wouldn't leave club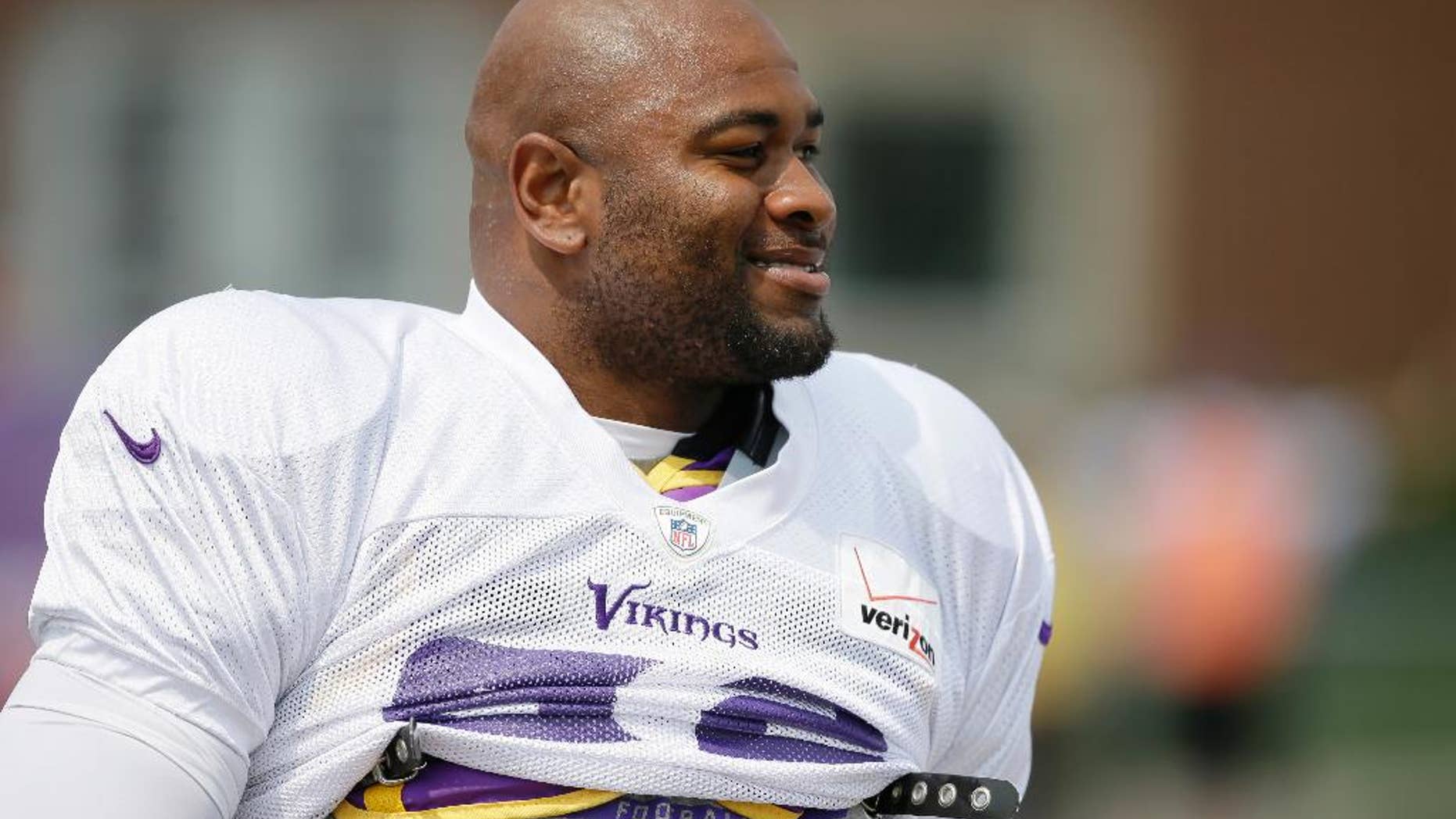 MINNEAPOLIS – A police report shows Minneapolis officers used a chemical spray and a stun gun on Vikings defensive tackle Tom Johnson after he refused to leave a downtown club.
Johnson, who is listed at 6-foot-3 and 288 pounds, was arrested early Sunday after security officials and police repeatedly told him to leave Seven steakhouse. He was charged with misdemeanor counts of trespassing and disorderly conduct.
The 30-year-old was booked into the Hennepin County jail and released after posting $78 bond.
The Vikings have said the team is investigating and will have additional comment when appropriate. Johnson has an unlisted number and it was not immediately clear if he had an attorney.
It's Johnson's first season with the Vikings after three years with New Orleans.