MILLER: Kurt Busch Serious About Indy 500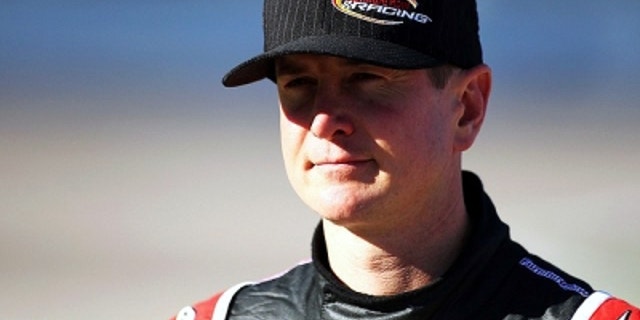 When I first heard Kurt Busch was going to test Ryan Hunter-Reay's Indy car a couple days before practice began for the 97th Indianapolis 500 it seemed like bad timing. Why do we want to focus on a NASCAR star just before IndyCar's biggest event?
Shouldn't we be promoting the American who won last year's championship instead of letting Busch drive his car? If any group needs publicity, it's IndyCar drivers, not stock car regulars who are watched by millions every weekend.
But after watching Busch breeze through his rookie test and, more importantly, talking to the 2004 Cup champ and hearing his desire to come back next May and do it properly, it changed my mind.
It was good for IndyCar because one of the best in the most popular form of North American motorsports spoke with reverence about what many of us love: the Indy 500 and open wheel racing.
"I couldn't ask for more to have Michael standing there and then (James) Hinchcliffe came and put in his advice," said Busch, who brought his dad along to share the big moment. "To have a driver like Hinch sit there and try to put my mind at ease is one thing. And then you have a legend with Michael telling me what to do, I couldn't have asked for anything better, a treat that can't be equaled to say the least. Maybe an F1 car, but we'll stay right here."
"And with the kid in the candy store feel early on, just getting settled in, that open cockpit is definitely a whole different game when bugs are hitting your visor instead of your windshield and your head is getting buffeted around, that's just the little small differences to a stock car.
"It was just an incredible feeling to be able to drive at Indianapolis in May in an Indy car and have the name Andretti on it. It was a dream come true and I'm thankful for the chance."
Even though it garnered IndyCar more national publicity on a Thursday than it usually gets on a Monday morning, this wasn't a publicity stunt.
No longer contractually bound to a super team, the tempestuous Busch has raced a dragster and V8 Super Cup car in the past year and he's damn serious about running Indy in 2014.
His current Cup owner, Barney Visser, showed up Thursday at IMS (along with the whole Furniture Row crew) to support Kurt's effort and Visser sounded like he might consider even fielding the car.
But, clearly, the best thing about the experience was seeing and hearing what it meant to Busch.
"When we did his seat fitting he sat in the car for about 40 minutes after we were done just soaking things up," said Josh Freud, the chief mechanic for Hunter-Reay.
Added team manager Kyle Moyer: "At dinner Wednesday night he was asking all kinds of questions and you could tell he was really enthused."
And the 34-year-old veteran was respectful of his new surroundings in and out of the DHL Dallara/Chevy despite the relative ease he showed in adapting from a 3,500-pound stocker with bad brakes and little downforce.
Instead of rolling out of the throttle at the No. 2 marker on the front straightaway take make Turn 1 like he will this July, Busch got comfortable running wide open in about 45 laps.
"That was the biggest transition," he admitted. "When you want to step into the real world, that's to hold it wide open, and when you do that, your brain says, wait a minute, you're not supposed to do that because in the stock car how heavy it is and the lack of downforce.
"So when I did hold it wide open I was off on my line, actually apexed too early, had a little extra wheel input on exit, and it changed the game. But then once I left it on the floor, the car started to come back to me and the pace started to slow down in my mind, even though the pace kept getting quicker with lap time."
"Each corner demands a later apex, and so you're hanging it out wider. Right where the marbles would be with a NASCAR car, that's where the right side tires are with the Indy car and you just do a later apex each of the four corners."
Busch knows he needs some racing miles before making his Indy 500 debut so Andretti pitched Milwaukee, Pocono or Fontana this summer and it sounds like the IndyCar finale in Fontana could be the leading candidate.
"Michael said how about Milwaukee and I was like whoa, that's a short track and the traffic would be insane," he replied. "I'm thinking Pocono or Fontana might be better."
If Kurt Busch runs a couple IndyCar races, it's a big feather for open wheel racing, but what I really liked about this whole endeavor was his spirit and that willingness to step outside his comfort zone and take a chance on something totally foreign to his skill set.
It was commonplace 40-50 years ago when the Allisons, Cale and Lee Roy came to Indy and A.J., Parnelli, Mario and Gurney mixed it up with the tin top set. They welcomed the challenge and it's refreshing to see somebody from NASCAR with that mindset.
And I think Kurt Busch made a lot of new fans.
Robin Miller brings 40 years of experience to his role as SPEED.com's senior open-wheel reporter, and serves as a frequent contributor to SPEED Center and Wind Tunnel with Dave Despain.