Miles offers injury update on three players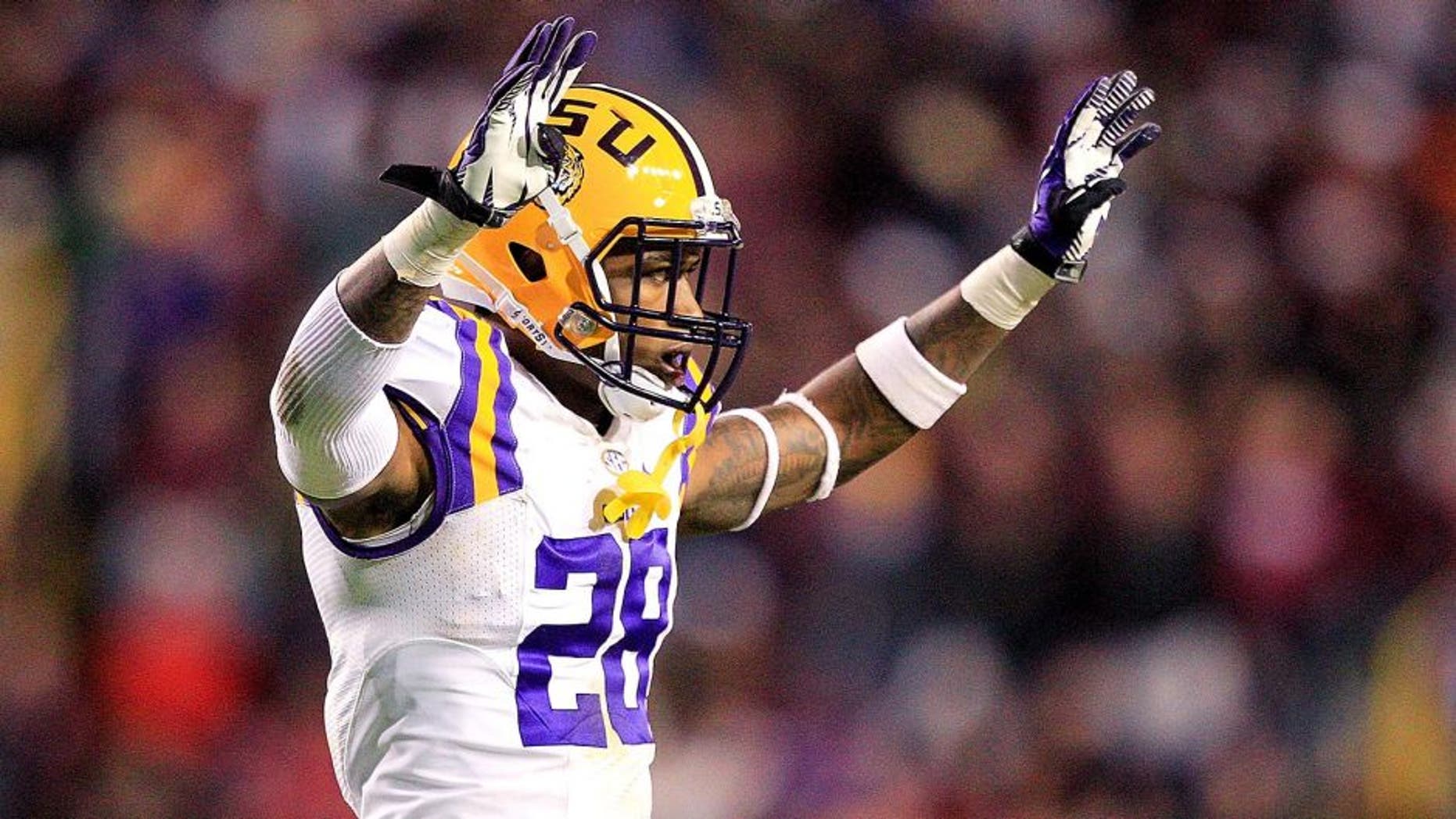 During his Monday press conference, Les Miles offered injury updates on players, specifically in regards to Dillon Gordon, Jalen Mills and Tashawn Bower.
Bower left the Syracuse early in the first quarter with what appeared to be an ankle injury. The starting defensive end out of New Jersey has started to see the proverbial light turn on. With his combination of length and quickness, Bower has the look of a talented player down the road. According to Miles, he didn't sustain a serious injury.
"Bower [has] a lower leg injury, and in my opinion could've finished [the Syracuse] game, played in the game, and got reps in the last quarter, but we took him out," said Miles. "We might give him a couple of days off at the beginning of the week, but by the end of the week he should be good enough and ready to play."
Gordon is a lynchpin within LSU's ground-game. At 6'5", 308 pounds, he is a glorified offensive lineman masquerading as a tight end.
"Dillon Gordon is probably a week away from giving us a full game, but he's improved [from an achilles tendon injury]," said Miles.
Jalen Mills is the interesting name here. Expected to be one of LSU's best secondary players, he's been recovering from a fractured fibula. It appears as if his rehabilitation is going exceptionally well.
"Mills, I'd like to say two weeks on him, but I'm not ready to say that yet. He's running and cutting, and we'll have to see where his comfort is," said Miles. "The injury itself has a good long view, but how aggressive he's approached rehabilitation, we really are shooting for him to return really about this time. Frankly, I think we're not far off."
(h/t LSUSports.net)