Michael Vick's first pass as a Steeler is a 63-yard bomb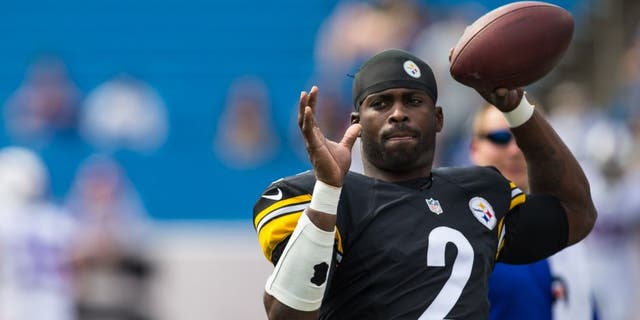 Despite the scattered protests, Michael Vick is a member of the Pittsburgh Steelers.
On Saturday, he took a big step toward shutting his critics up during a preseason game against the Buffalo Bills when he came up with a nice completion on his first pass.
The receiver was Martavis Bryant, who is suspended the first four games of the season for violating the league's substance-abuse policy.
Vick, 35 years old, saw very limited action with the New York Jets last season. He passed for 604 yards with three touchdowns and two interceptions. Vick is second in line behind Ben Roethlisberger on the QB depth chart, and if the former misses any sort of time, it'll be interesting to see how Vick performs.
More from Gamedayr: