Miami Marlins set to deal Marcell Ozuna to St. Louis Cardinals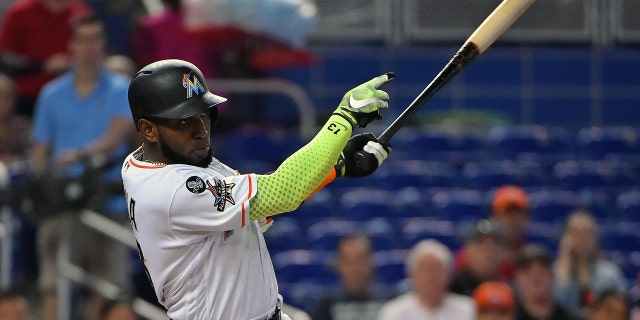 LAKE BUENA VISTA, Fla. – A person familiar with the negotiations says Miami has agreed to trade left fielder Marcell Ozuna to the St. Louis Cardinals, the third All-Star jettisoned by the Marlins this month in an unrelenting payroll purge under new CEO Derek Jeter.
The person spoke to The Associated Press on condition of anonymity Wednesday because the agreement had not been announced and was subject to a physical.
Miami traded second baseman Dee Gordon to Seattle last Thursday for three prospects and dealt right fielder Giancarlo Stanton, the reigning NL MVP, to the New York Yankees on Monday for second baseman Starlin Castro and two prospects. The Cardinals had a deal in place for Stanton last week, but he invoked his no-trade clause and blocked the move.
Center fielder Christian Yelich could be the next to exit the downsizing Marlins, bought by Bruce Sherman's group on Oct. 2.
Miami had a $116 million payroll on Aug. 31, up from $81 million at the end of last year, and is intent on reducing obligations. Stanton was owed $295 million over the next decade, and Gordon $38 million through 2020.
The 27-year-old Ozuna is eligible for arbitration and likely will earn more than $10 million. He is eligible for free agency after the 2019 season.
A two-time All-Star, Ozuna set career highs last season by hitting .312 with 37 home runs and 124 RBIs.