Mets make it official: Steven Matz starting Game 4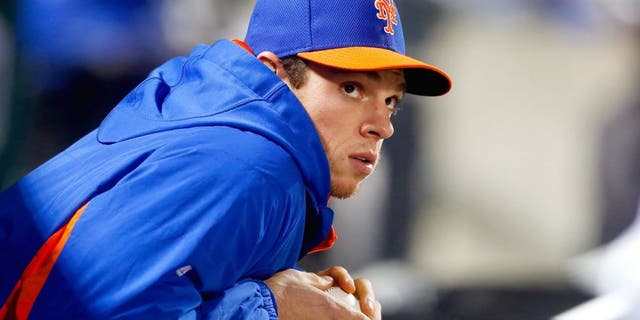 NEWYou can now listen to Fox News articles!
There's still a chance that Game 1 hero Jacob deGrom will pitch again in the NLDS; however, it won't be in Game 4.
The Mets announced Sunday that rookie left-hander Steven Matz will start Game 4 of the NLDS, which could be a potential series-clinching game for the team if it wins Game 3 at Citi Field on Monday.
NJ.com reports that Matz, who has recently been struggling with back discomfort, threw on Sunday to test his health, and was deemed healthy enough to make a start on Tuesday based on his display.
In six starts in his rookie season, Matz went 4-0 with a 2.27 ERA and 34 strikeouts in 35 2/3 innings. The 24-year-old made his most recent major-league start on Sept. 24.
The decision to start Matz in Game 4 comes after deGrom threw a total of 121 pitches in a 13-strikeout, seven-inning scoreless gem in the Mets' 3-1 win over the Dodgers in the NLDS opener.
deGrom was originally scheduled to pitch on short rest in Game 4, but is now slated to pitch a potential Game 5 for New York.
The Dodgers are still waiting to determine their Game 4 starter, which will depend on the outcome of Monday's Game 3.
Their two options are lefty Alex Wood or ace Clayton Kershaw, who was outdueled by deGrom in Game 1, on short rest.