Matt Kemp throws 99-mph missile to plate to prevent runner tagging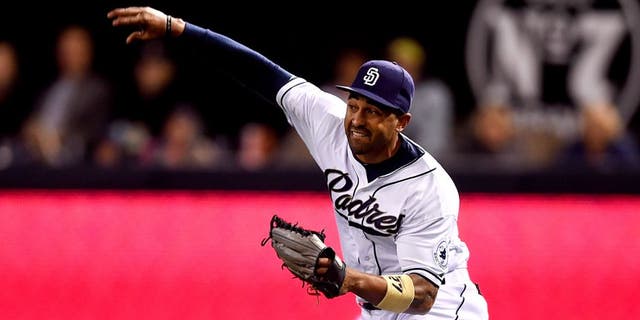 Matt Kemp's surgically repaired left shoulder may have been bugging him lately, but his right throwing arm looks as healthy as it's ever been.
In the top of the third inning of the San Diego Padres' 8-6 loss to the Texas Rangers on Tuesday, Rangers third baseman Adrian Beltre roped a line drive into right field with Shin-Soo Choo at third base.
The ball was hit deep enough for Choo to score; however, Kemp had other plans in right field.
With the ball hit in front of him, Kemp was able to gain momentum towards the plate, and he unloaded a perfect throw to the plate on a hop, which forced Choo to stop a few strides up the third-base line and return to the base.
According to MLB's Statcast technology, Kemp's throw registered at a blazing 99 mph.
For comparison, the fastball that was hurled by Padres starter Ian Kennedy to Beltre on the play in which Kemp made his throw to the plate was 96 mph.