Matt Harvey debunks rumors he's leaving agent Scott Boras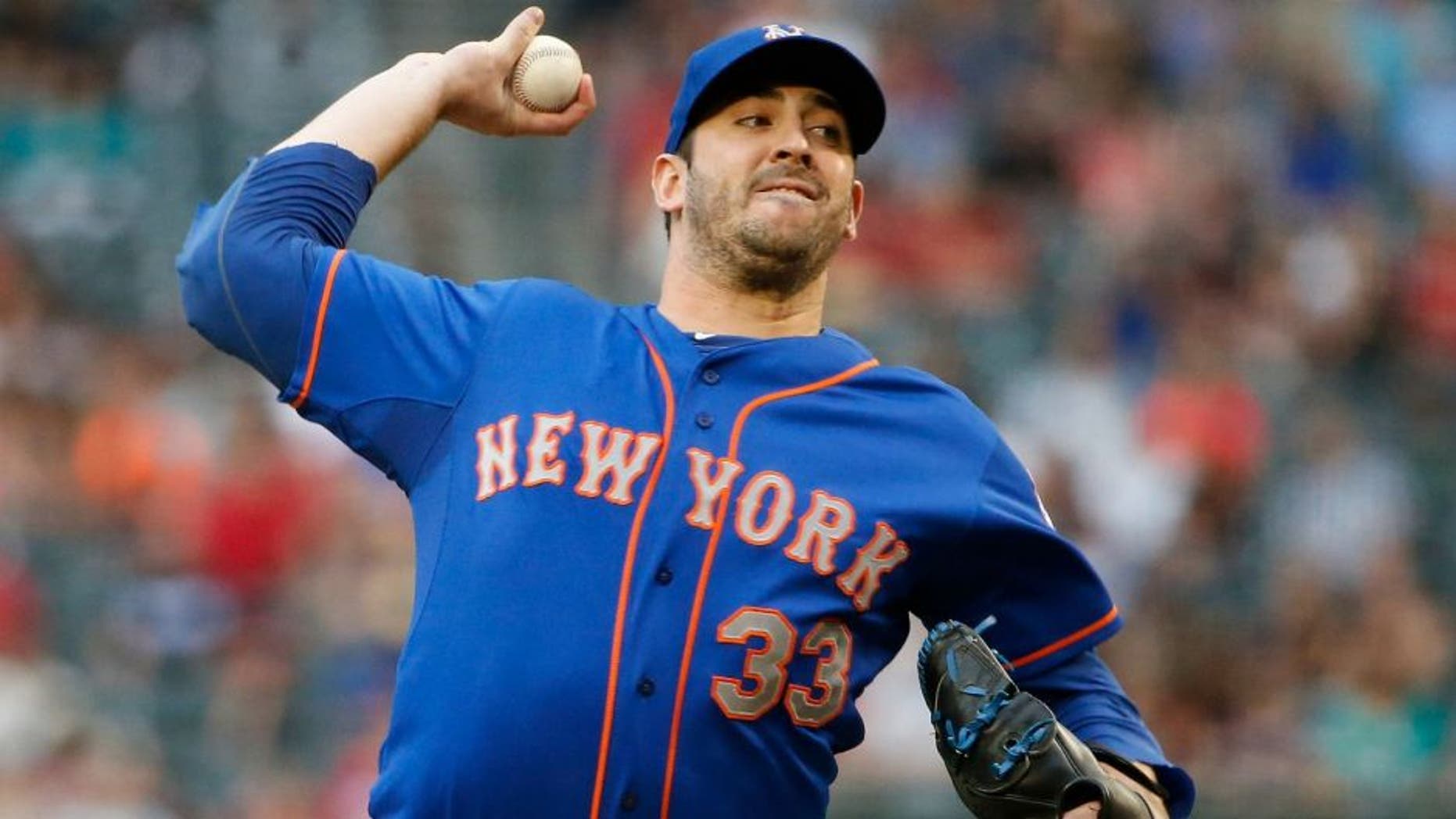 Matt Harvey threw 216 innings in total in 2015, his first season coming back from Tommy John surgery. AP Ross D. Franklin
After the brouhaha Matt Harvey was entangled in this past season between his agent and the New York Mets concerning his innings limit, speculation arose that Harvey might consider switching agencies this offseason. But he assures that's not the case.
Harvey told FOX Sports MLB Insider Ken Rosenthal that he won't leave agent Scott Boras, despite the assumption from other agents that he might do so.
"I will be with him for my entire career," Harvey said definitively.
Harvey's image was dented during the regular season when Boras and the Mets publicly argued about the innings limit they had agreed upon prior to season for Harvey in his first season since returning from Tommy John surgery.
The righty ace's usage was tweaked toward the end of the season, but he eventually pitched 189 1/3 innings in the regular season after he expressed to manager Terry Collins that he wanted to pitch on a regular schedule in preparation for the postseason.
During the Mets' run to the World Series, the 26-year-old threw an additional 26 2/3 innings, boosting his yearly total to 216 innings, well over the debated limit of 180.
Harvey, who is eligible for arbitration this coming season, will become a free agent after the 2018 season.