Matt Brown: Tyron Woodley 'is an easy fight for Robbie Lawler'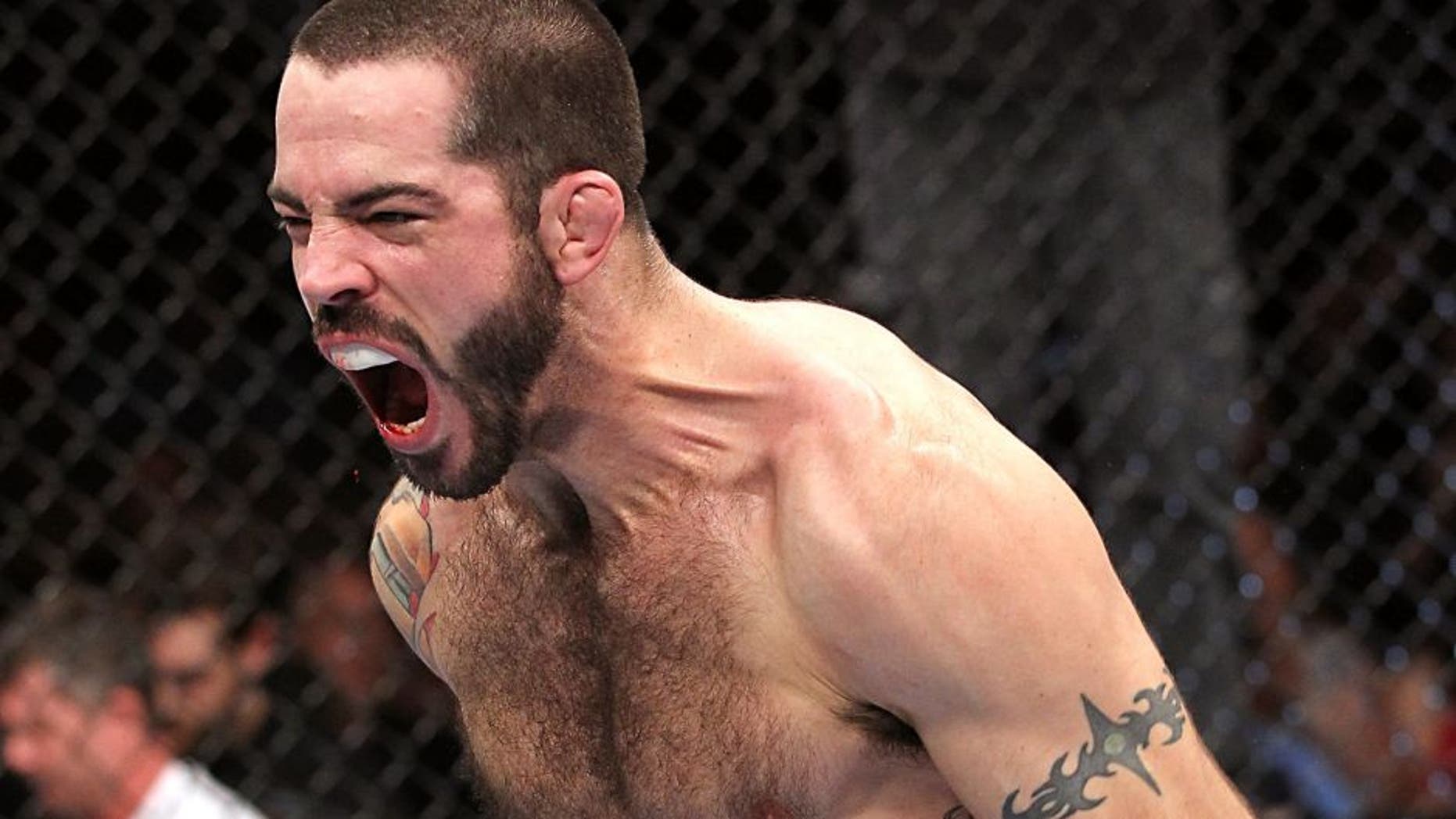 It's been a very busy week for No. 8-ranked welterweight Matt Brown, who signed a new eight fight contract with the UFC this week before booking his next bout against Jake Ellenberger at UFC 201.
Brown addressed his new deal on his Great MMA Debate podcast this week, saying that he's very happy after meeting personally with UFC president Dana White and inking his new contract.
"I got what I wanted really, to be honest," Brown said. "A lot of people seem to not like that I signed an eight fight deal. If you go on the forums and stuff a lot of people are like, 'Why do these fighters do this?' But I've been in the UFC a long time -- - there's nowhere else I'd want to be. As long as I'm fighting and I'm making money fighting, I'm living my (expletive) dream. I'm happy as (expletive)."
While he was in Las Vegas, Brown also booked his next fight against Jake Ellenberger for UFC 201 on July 30 in Atlanta.
The fight might be a do-or-die situation for Ellenberger, who has gone just 1-5 over his last six bouts. Though Brown believes that makes Ellenberger an even more dangerous opponent: He's got his back up against the wall and will come out swinging to save his job.
"Jake is a great fighter. Even though he's lost a few fights lately, we know how dangerous he is," Brown said. "That makes it more dangerous for me, right? I've got a guy we all know he's dangerous. He's hurt some guys bad, he's knocked some guys out. He's explosive. He's an athlete. ... Now he's on the cutting block probably, and he's probably got his back up to the wall. He's being cornered here. That's a dangerous spot for me to put him in."
The UFC 201 card also features welterweight champion Robbie Lawler against Tyron Woodley in the main event.
And while he has not held back his disdain for Woodley, Brown says he just doesn't like this matchup for the former Strikeforce title contender, personal feelings aside. Brown has faced Lawler in the Octagon and he knows just how tough he can be. He doesn't think that bodes well for Woodley at UFC 201.
"I think it's an easy fight for Lawler," Brown said. "I think it's sort of, I don't know if I'd say gimme fight, but I mean it's definitely, this is the type of fight Lawler should shine in. He's an extremely hard guy to take down and has all the tools on the feet, obviously, to knock Woodley out. Woodley has a chance in the early rounds and I think that's probably about it."
Brown and co-host Damon Martin also break down the latest episode of "Game of Thrones" and the top 10-ranked welterweight reveals his favorite character on this podcast.
It's all this and much more. So make sure to listen to the podcast via Soundcloud or download and subscribe to the show on iTunes.