Matt Barnes on Serge Ibaka: 'He's just dirty'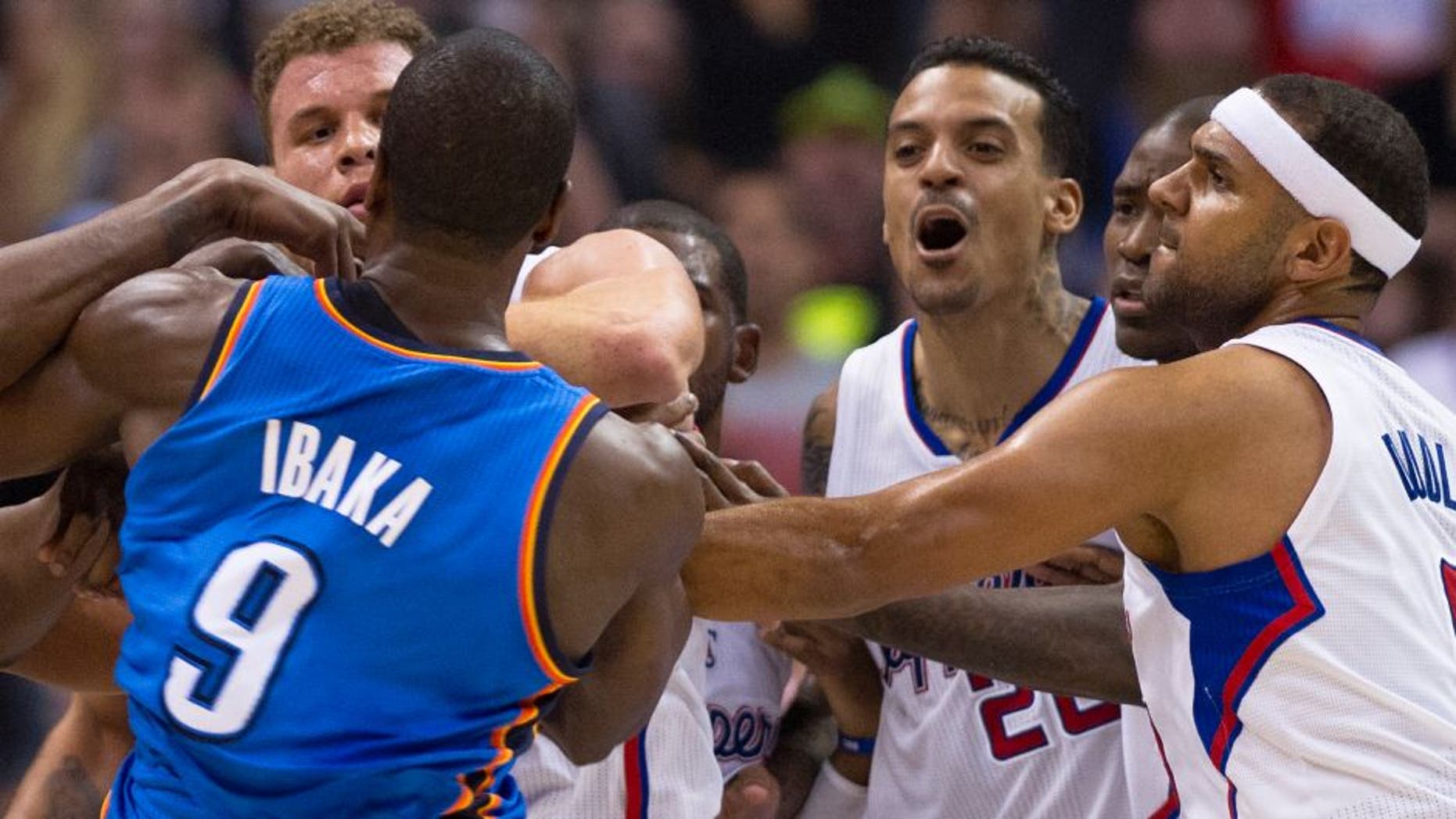 Matt Barnes is a member of the Memphis Grizzlies now, after the Clippers included him in the trade with the Hornets that brought Lance Stephenson to Los Angeles.
But Barnes played for the Clippers the past three seasons, during a time when the team had more than its fair share of physical battles with Serge Ibaka and the Oklahoma City Thunder. And evidently, Barnes still holds a grudge.
Dan Woike of the Orange County Register:
"He's just dirty" - Matt Barnes on Serge Ibaka. "... He hit Blake in the [groin] twice."
Ibaka did indeed; you can see the offending plays here and here.
We won't get into whether or not Barnes should be calling anyone else dirty, which is certainly reasonable to debate.
But given the fact that Ibaka and Barnes seem to want to fight each other, those regular season games between the Thunder and the Grizzlies can't get here soon enough.