Maryland QB still an unknown as Terps begin preparations for Ohio State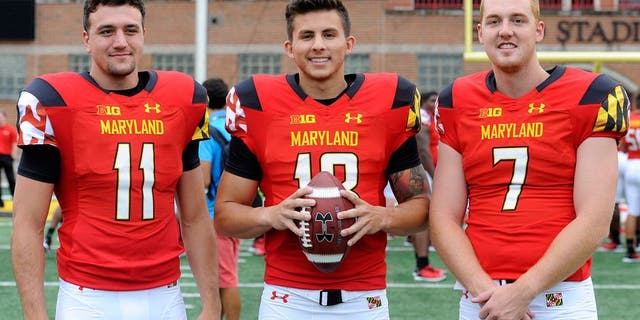 Maryland football coach Randy Edsall told reporters on a conference call Sunday he is not sure who will start at quarterback for the Terrapins at Ohio State on Saturday.
That means Caleb Rowe, who has started the past three games but been pulled in the last two could get the call again.
Or Daxx Garman, who relieved Rowe the past two weeks when Rowe was ineffective, could get his first start as a Terrapin.
Edsall also did not rule out going back to Perry Hills, who beat out the other two in the preseason and started the first two games of the season before losing the job to Rowe.
"Everybody is in play there," Edsall said per The Diamondback.. "We have told Perry from the beginning, 'Hey just because this happened now stay into it because you just don't know what could happen. And he's done that."
Rowe has completed 40 of 91 passes for 428 yards with four touchdowns and a nation-leading 12 interceptions.
Garman is 6-for-18 for 115 yards with a touchdown and an interception, and Hills is 27-for-51 for 306 yards with four touchdown passes and two interceptions.