Maryland Football: A closer look at Howard by the numbers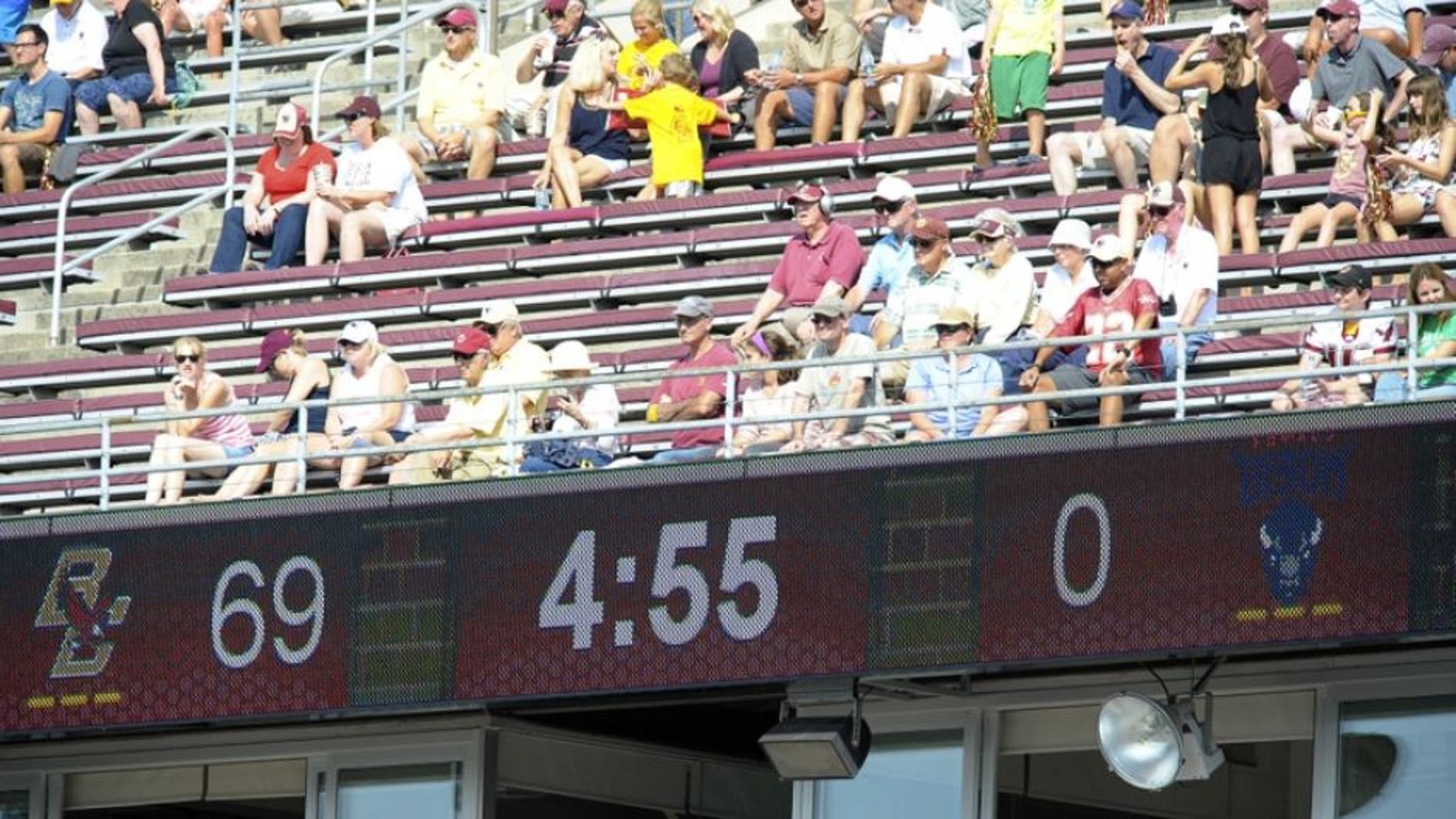 The D.J. Durkin era begins at Maryland when the Terrapins host Howard on Saturday.
The new age for Maryland gets a fairly easy task in the Bison out of the MEAC.
Howard is coming off a season in which they went 1-10. Their lone victory came against Savannah State in a 55-9 decision on Halloween.
During the tenure of current coach Gary Harrell, the Bison have accumulated an 18-27 mark with just six victories over the past two seasons. They did finish second in the MEAC in 2012 with a 7-4 mark.
Let's take a look at some of the key statistics concerning Howard.
Howard only won one game a season ago, so it's not a huge surprise that the Bison only scored 15.4 points-per-game. To put it into perspective, Maryland turned the ball over at an alarming rate, but still managed to score 24.7 points-per-game. Primary starting quarterback Kalen Johnson was Howard's most successful passer, but still only managed to throw for 1,174 yards and eight touchdowns in nine games (seven starts).
The Bison really struggled to establish an semblance of a running game in 2015. Howard only averaged 2.4 yards-per-carry and also found the end zone six times. On the contrary, the Terps scored 20 rushing touchdowns and had four players register at least three scores on the ground. Howard was led by Ricquaz Brannon last season as he rushed for 341 yards and a touchdown. Johnson led the team in rushing touchdowns with two.
Howard actually struggled quite a bit on the defensive side of the ball. In 2015, the Bison surrendered 240 points in the first half. 90 of those points during the first two weeks of the season in blowout losses at the hands of Appalachian State and Boston College. Howard did surrender single-digit points in three games, but largely found themselves trailing at halftime.
Next: Ty Johnson has earned it
The Bison will start the season off against Maryland and Rutgers, so more of the same could be seen. Offensive coordinator Walt Bell could use this game as a dress rehearsal and really make sure the unit is clicking on all cylinders.