Maryland fires football coach DJ Durkin in sudden reversal after outcry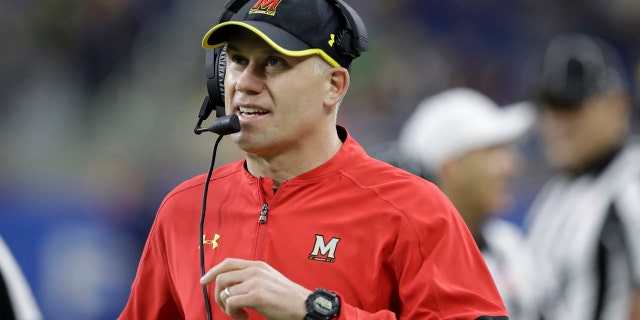 The University of Maryland announced Wednesday evening that it had parted ways with head football coach DJ Durkin, approximately 24 hours after the university's board of regents decided to reinstate him.
In a statement, university president Wallace Loh said that Durkin's departure was "in the best interest of the University" and acknowledged that he had "previously raised serious concerns" about Durkin's anticipated return to the sidelines for Saturday's home game against Michigan State.
Durkin had been placed on administrative leave Aug. 11 as the university reviewed the football program's culture after the June 13 death due to heatstroke of offensive lineman Jordan McNair, who had collapsed on the practice field 15 days earlier.
The investigation by an eight-person independent commission yielded a 198-page report which found that Maryland's football program had "a culture where problems festered because too many players feared speaking out."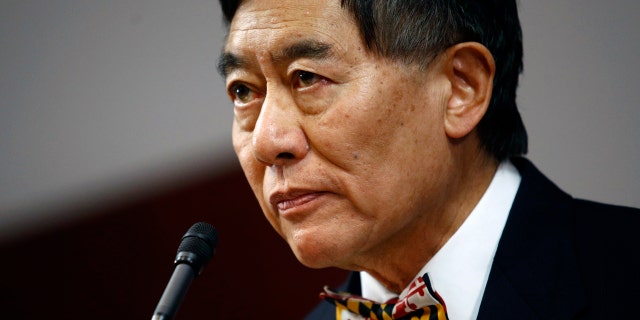 The commission stated that Durkin "earned the loyalty and respect of many of his student-athletes and coaches," but also stated that many parents, players and coaches lodged complaints against the coach. It also said the school's athletic department "lacked a culture of accountability, did not provide adequate oversight of the football program, and failed to provide Mr. Durkin with the tools, resources, and guidance necessary to support and educate a first-time head coach in a major football conference."
In reinstating Durkin, the board of regents found that he was "unfairly blamed for the dysfunction in the athletic department." But the decision caused outrage among students at the College Park campus, where the Executive Board of the Maryland Student Government Association had planned a Thursday protest. Several media outlets reported that at least three players walked out of a team meeting with Durkin on Tuesday, and offensive lineman Ellis McKennie blasted the board of regents' decision on Twitter.
On Wednesday evening, McKennie tweeted: "It's crazy what a little pressure will do."
"Don't let anyone tell you your voice doesn't matter," he added in another post.
Republican Gov. Larry Hogan also waded into the fray, calling on Loh and the Board of Regents to hold a public meeting to explain themselves.
CLEVELAND BROWNS FIRE COACH HUE JACKSON
"I am deeply troubled by the lack of transparency from the Board of Regents, and deeply concerned about how they could have possibly arrived at the decisions announced" Tuesday, Hogan said in a statement. "I share the concerns of many Marylanders and believe very strongly that more must be done to restore the public trust. I am calling on both the University System of Maryland Board of Regents and President Wallace Loh to reconsider their decisions and to schedule a public hearing to address these issues in an open and transparent manner.
"...The University System of Maryland has let down the University of Maryland community and the citizens of Maryland, and now is the time to fix it."
U.S. Rep. Anthony Brown, D-Md., had called for Durkin and Athletic Director Damon Evans to be fired.
PITTSBURGH SPORTS TEAMS PAY TRIBUTE TO SYNAGOGUE SHOOTING VICTIMS
"The University of Maryland athletic staff failed Jordan McNair, and on Tuesday the [University System of Maryland] Board of Regents failed him again," Brown said.
Durkin was in the third season of a five-year, $12.5 million contract he signed in December 2015 after a year as the defensive coordinator under Jim Harbaugh at the University of Michigan. Matt Canada is expected to resume his former role as interim coach.
Maryland had compiled a 5-3 record under Canada, which included a surprising 34-29 win over then-No. 23 Texas in an emotional season opener. Following Saturday's game against Michigan State, the Terrapins' regular season will conclude with games against Indiana, Ohio State and Penn State.
The Associated Press contributed to this report.