Margarito Needs Surgery After Pacquiao Beating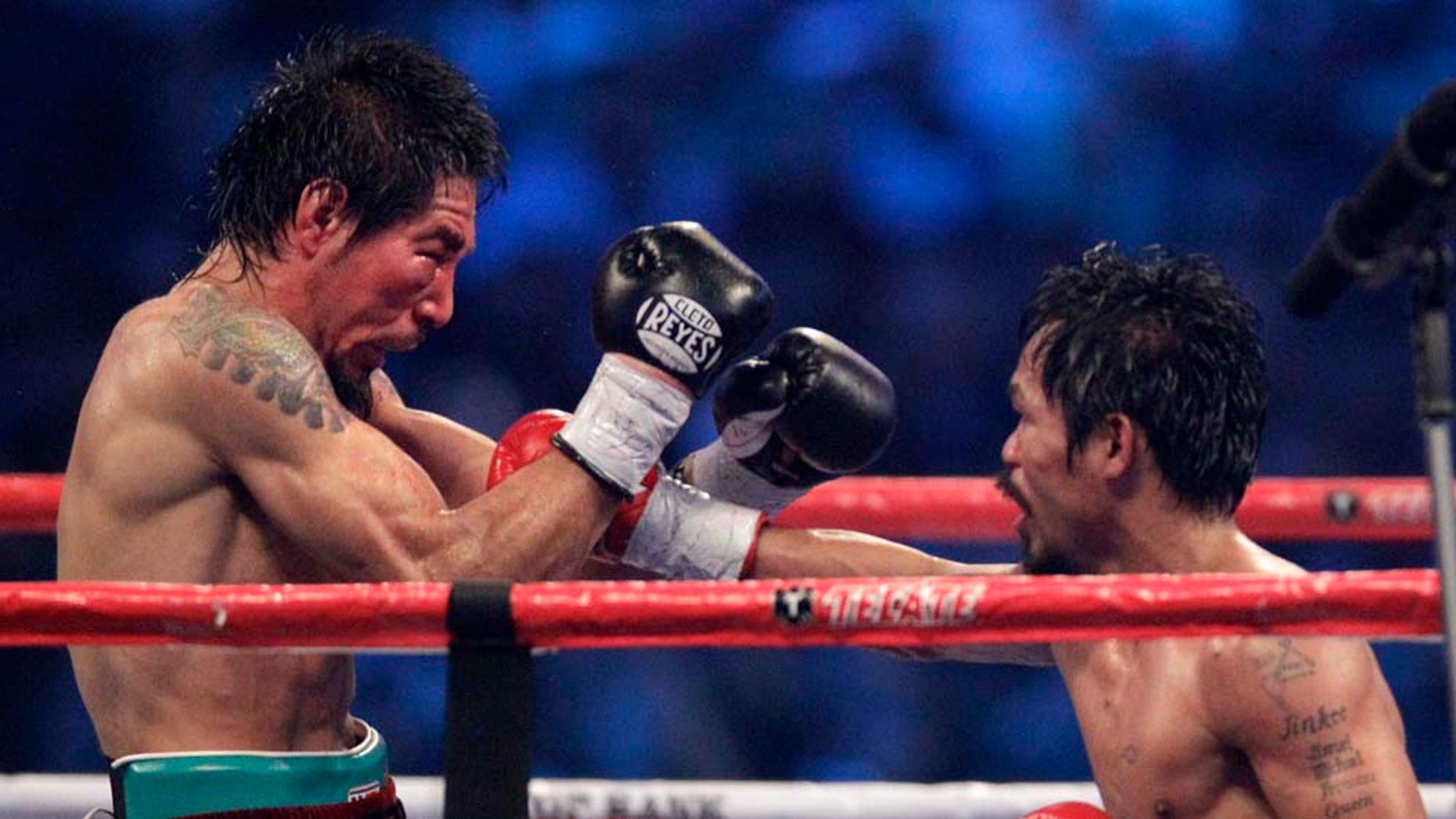 Antonio Margarito may need eye surgery Tuesday after the beating he suffered at the hands of Manny Pacquiao.
The Mexican boxer, who fought for the first time in two years after a hand-wrapping scandal, sustained a broken right eye socket. He remained hospitalized in Texas Sunday, said fight promoter Bob Arum, and will have surgery.
About the only problem for Pacquiao was that he couldn't sign autographs for adoring fans because he had trouble holding a pen.
"My hands are swollen and they really hurt," Pacquiao said.
Small wonder, considering Pacquiao had just spent 12 rounds bouncing those hands off of Margarito's head. He hit Margarito from almost every angle and with stunning accuracy, closing both his eyes and bloodying his face while dominating every round of their 150-pound showdown.
Pacquiao even pleaded with the referee to stop the fight in the 11th round so Margarito wouldn't have to endure more punishment.
"I told the referee, 'Look at his eyes, look at his cuts,'" Pacquiao said. "I did not want to damage him permanently. That's not what boxing is about."
Margarito was supposed to be a rugged test for Pacquiao, if only because he was so much bigger. But it was clear from the opening round that Pacquiao would have no trouble landing punches up the middle even though he gave away 17 pounds and nearly 5 inches in height.
Margarito was plenty game, advancing forward throughout the fight while trying to land big punches to the head. But he paid a terrible price as Pacquiao carved up his face and had him fighting bloodied and nearly blind in the late rounds.
"There was no way I was going to quit," he said. "I'm a Mexican, we fight until the end."
That end finally came when the bell sounded to mercifully end the 12th round, though the outcome was never in doubt since the middle rounds. Pacquiao seemed to let up on Margarito in the final round, giving up a possible knockout to take compassion on his opponent.
Based on reporting by the Associated Press.
Follow us on twitter.com/foxnewslatino
Like us at facebook.com/foxnewslatino