Making a fashion statement: LSU debuting new uniform combination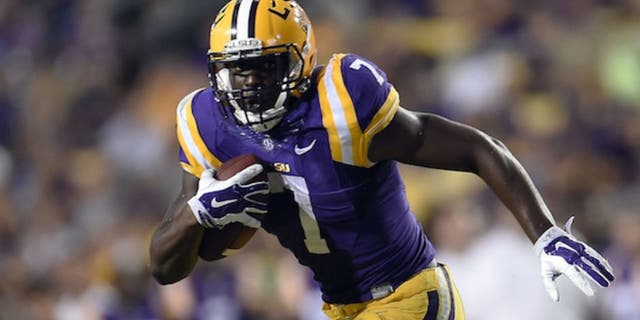 With LSU playing a road game "at home," it felt like dressing up for the occasion.
Versus South Carolina on Saturday, LSU is wearing a while helmet and white pants to go along with its traditional purple jersey. This uniform combination has never been worn.
This past summer, South Carolina sent a letter to LSU, relaying the message that it would be decked out in all white for the game, despite it being a Gamecocks' home contest.
As such, LSU broke out the purple top. It's the first time since 1994 the Tigers will wear a purple jersey at home in SEC play.
The white helmets should look slick against the purple and yellow backdrop of Tiger Stadium.