LSU's AD describes what he wants in the Tigers' next head coach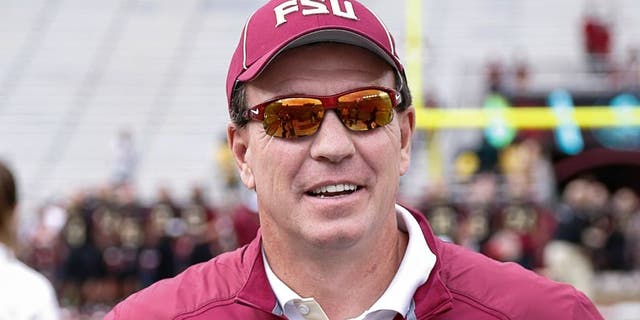 The college football world was given a collective shock, when LSU fired head coach Les Miles on Sunday. Although Miles was on the hot seat, the timing caught everyone off-guard. However, with the Tigers at 2-2 facing a tough schedule ahead, athletic director Joe Alleva felt like he couldn't wait.
So with Miles gone, who is next? We've heard all the obvious candidates pop up as possible replacements, as well as some far-fetched ones.
Late Monday, Alleva broke his silence and was blunt about the most important characteristic his next head coach needs to have.
"I can't have someone at LSU without head coaching experience," he said. "This job is too big. No matter how good you think someone is, you don't know how good they are."
Ultimately, that quote does little to squash the idea that guys like Jimbo Fisher and Tom Herman are LSU's leading candidates. But it is an interesting point, considering that several big-name programs have gone with inexperienced guys just in the past few years.
Will Muschamp got the head gig at Florida as a first-time head coach, and Kirby Smart is four games into his first head coaching job at Georgia. Clay Helton's only experience was as an interim coach prior to getting hired full time at USC. Given the colossal failure of the Muschamp era and relatively unimpressive starts for both Helton and Smart, it seems like Alleva might have the right idea.
He continued, explaining why the decision to dismiss Miles was made now.
"I'm going to try to find the best fit for LSU. ... The only advantage of changing coaches now is we have a head start on the other schools that will be looking for coaches."
The decision makes sense, but it will be interesting to see if it works out in LSU's favor. Remember, most of the best candidates are in the middle of their seasons and are way too busy preparing for next week's opponent to worry about taking calls about other jobs (even if their agents may do it for them).
Not to mention that when other schools have fired coaches early in the season, it's not exactly like they've hit home runs with their next hire, even with all the extra time. USC fired Lane Kiffin in September to get a head start on its coaching search, and ended up with Steve Sarkisian. After Sarkisian was let go last year, the Trojans simply elevated Helton to the head coaching role. So far, there's little evidence that the extra time leads to an improved candidate pool.
From there, Alleva mentioned a few other things.
He said interim head coach Ed Orgeron will have a chance to compete for the job, depending on how things shake out over the next couple weeks.
And he also thanked Miles, while admitting it was time to move on.
"We'll miss Les, and we thank him for all he did at LSU. I felt, however, that this program needed a change. I still believe this team has great things ahead of it --€" great things that can be achieved in the last eight games. And I still believe the future is really bright for this football program."