Lions' Jim Caldwell: We expect Joique Bell to be 'bell cow' at RB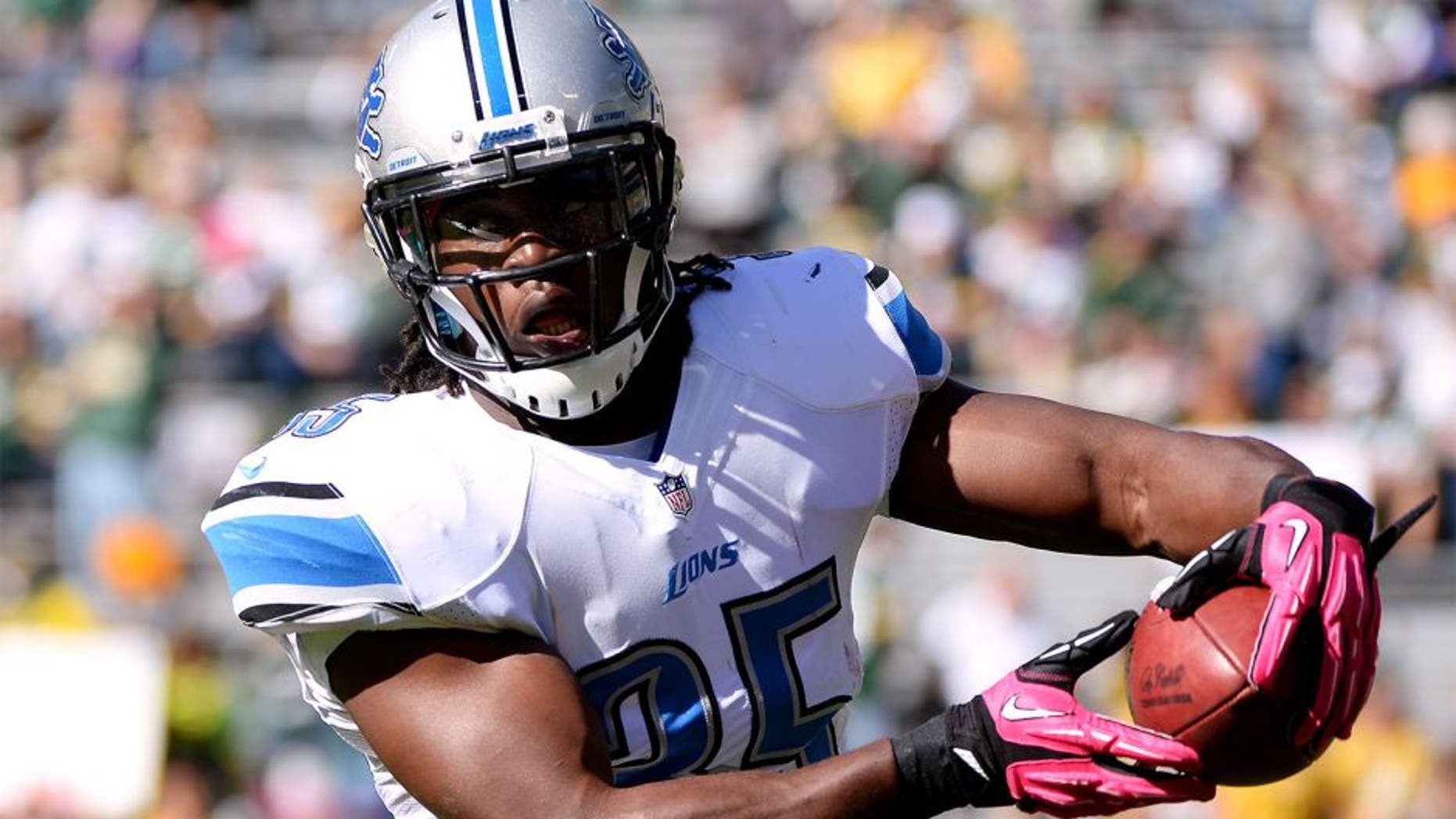 Detroit Lions rookie running back Ameer Abdullah has been sensational this summer, but it doesn't sound like he has gained enough ground on Joique Bell to overtake him for the starting job.
On Monday, Lions head coach Jim Caldwell provided an update and laid out expectations for Bell, who's still recovering from offseason Achilles and knee surgeries on the physically unable to perform (PUP) list.
"There are no guarantees. You just don't know in this league," Caldwell said, per ESPN's Michael Rothstein. "And you anticipate he's young and strong and he's one of those guys that has always been a workhorse, and we fully expect him to come back and be what he was last year for us and that was a bell cow.
"He was a tough, hard-nosed guy that set a great tone for us. We are anticipating that exact same sort of effort, and he feels like he's close, so I feel good about that."
Bell, 29, led the Lions in rushing last year. He set career-highs with 223 carries and 860 yards, while also scoring seven touchdowns on the ground. Additionally, at 5-foot-11 and 231 pounds, Bell is a powerful back with surprisingly soft hands.
While Caldwell comes off as confident in Bell's improving health, physical tools and veteran experience, he should be hedging his bet in the Lions' offensive backfield with a healthy dose of the young and explosive Abdullah.
(h/t ESPN)