Lewis Hamilton 'overwhelmed' by F1 win in Monaco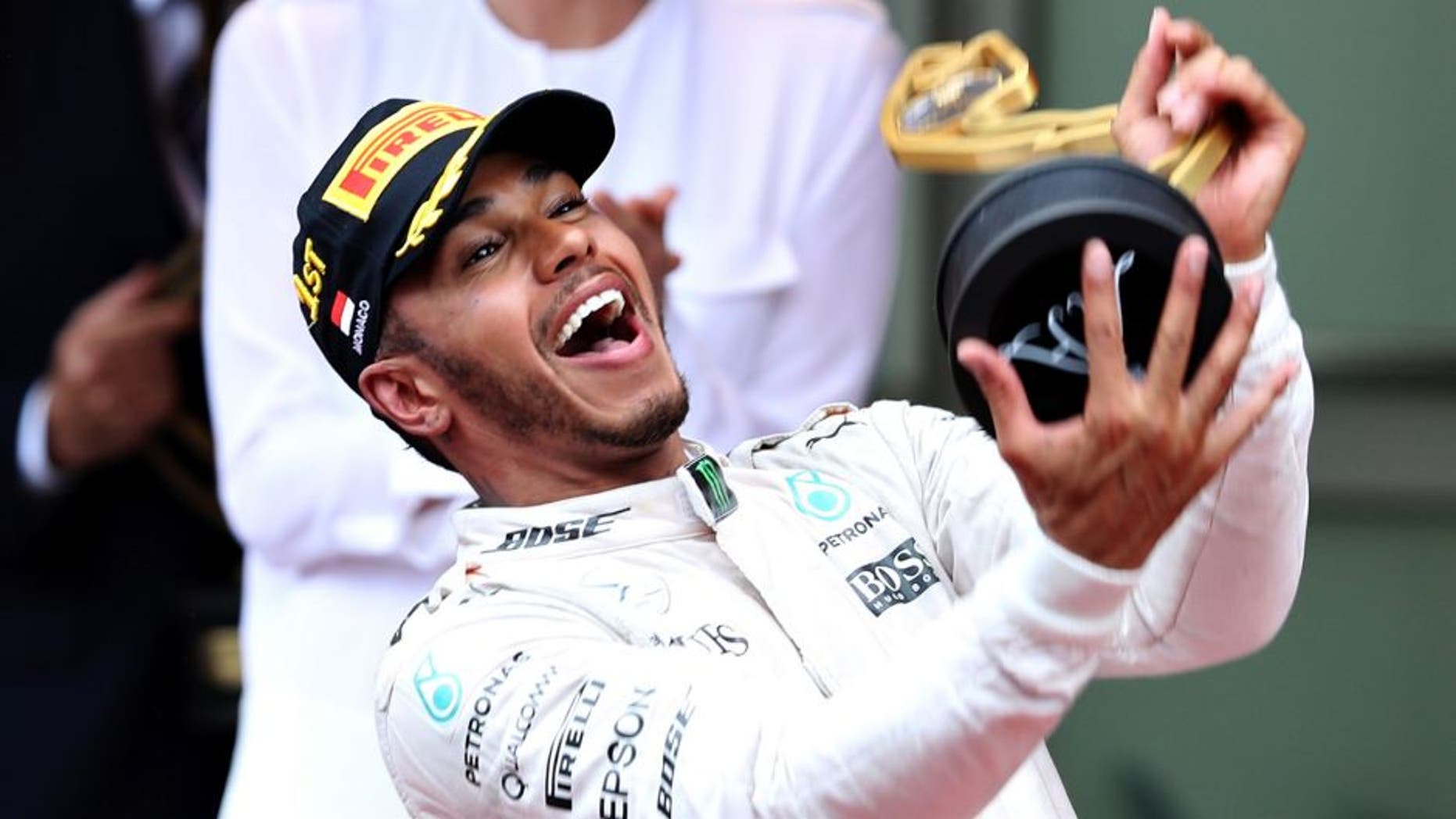 Lewis Hamilton said he was "overwhelmed" by his victory over Daniel Ricciardo in Monaco after such a tough start to his 2016 season.
It was also only the Briton's second win in the principality, and the 44th of his career - matching the lucky number that he uses on his Mercedes.
"I'm massively overwhelmed," he said. "It's been a long time coming to get this win, not only in this season but to get the Grand Prix win here. This is one the toughest, if not the toughest, races of the year for us. Just so much pressure on all of us.
"Honestly, yesterday didn't go well and of course I could only come here today hoping for the best and just making sure I was focused. But as soon as it rained it just opened up all the doors of opportunity.
"Fortunately I was quick enough in the wet, as I usually am here. I think with the strategy it was really just about that the track was drying so quick, but unevenly across the lap, so the first and middle sector were drying up really quick and the last sector was going quite slowly. So it was really kind gauging that and I noticed other people when they came out - Nico I heard had pitted and Sebastian, and they weren't lapping much faster than me, if at all."
Hamilton won the race by staying out on wet tires: "My tires weren't really degrading, so I was like 'I've got to stay out.' The team were saying we should move but I knew I would drop behind Daniel, so I eked it out as far as I could and luckily I switched just at the right time. Coming back out on those slicks, I tell you, it was so slippery for us all. Trying to get temperature into those tires and quick reflexes for the big snap oversteers you have, so incredibly exciting.
"And Daniel drove just phenomenally, as I said before. He was all over the back end of my car. I couldn't really see a huge amount out of my mirrors, because when it rains it gets so dirty. I was trying to defend from him and not always knowing exactly where he was. probably one of the toughest if not the toughest races I've had for as far as I can remember. Huge respect for him and for the way he drove today."
At one point Lewis went over the chicane curbing while trying to stay ahead, but he escaped any sanction.
"I think I got stuck behind a back marker or something like that. Got poor traction out of eight, and Daniel was all over me, so I had to be on the inside line for Turn 10, I think it was, and being on the inside, it's a bit more damp than being on the dry line, so locked up and just missed. I was aware I wasn't going to make the full turn and as I did I went off onto the wet patch, with Daniel on the dry track, and coming out I was just on ice.
"Wet tires basically, so I was wheel-spinning and sliding on the exit. By the time I'd gained traction, I was ahead, but Daniel was right-side of my mirrors, behind my right-rear tire, so I knew it was close. I don't feel that I particularly gained an advantage."
Hamilton admitted the turnaround in his fortune meant a lot to him.
"When you keep falling it's hard to always come up with innovative ways to keep yourself motivated, to keep believing. I'm only human, so I think that for everyone we always have battling those demons and those thoughts in your mind and then coming out with a day like today, it just confirms the thoughts, the positive thoughts that I had. To never give up.
"It's the same thing my Dad told me when I was seven years old in the boxing ring with some kid punching the lights out of me. Just never give up, keep pushing and eventually you get there. I think today's just proved again that my Dad was right. So I'll continue to go with that motto."