Letang helps Penguins take 2-1 series lead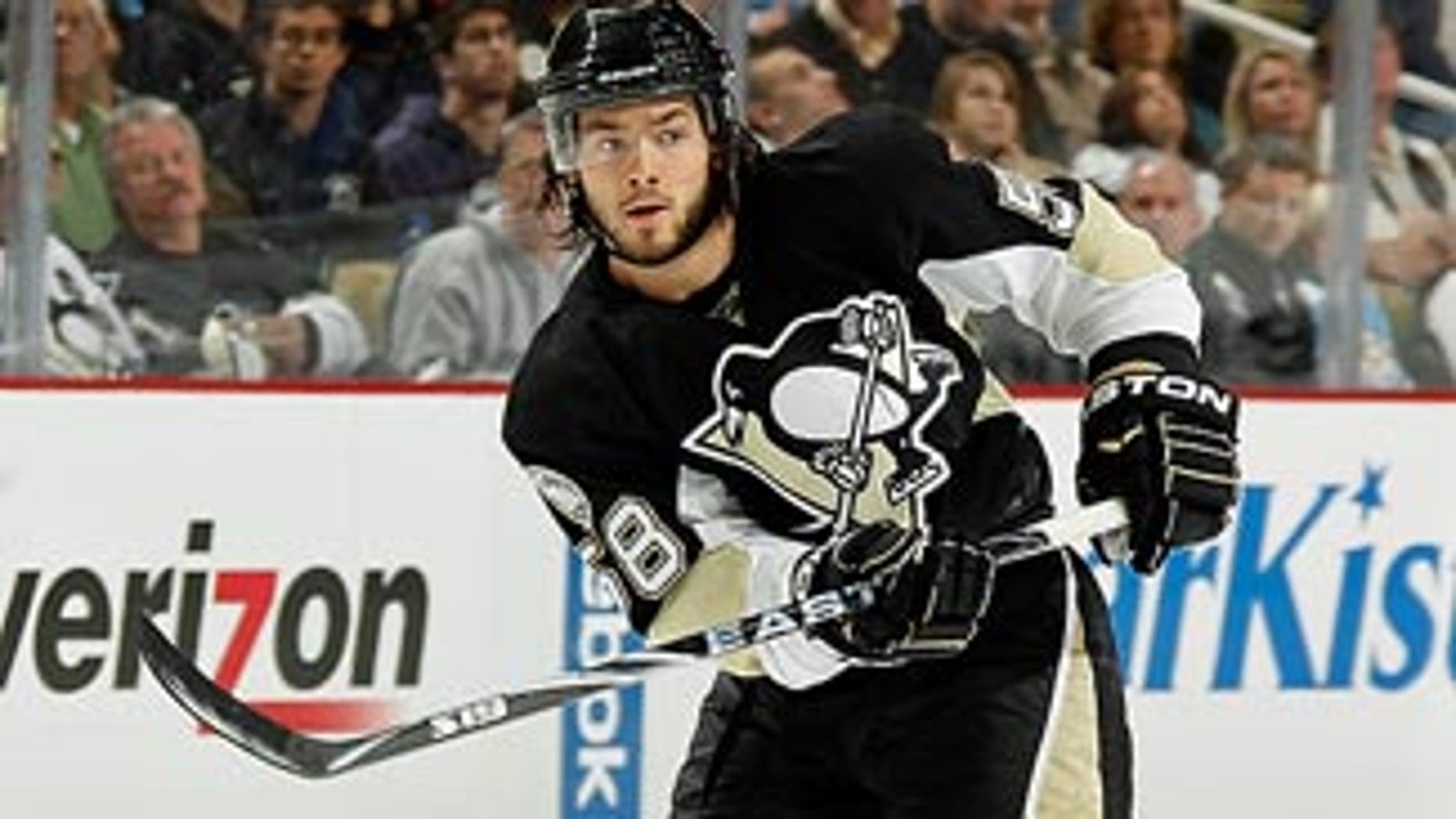 TAMPA -- When the Pittsburgh Penguins needed an emotional lift in a game they needed most against the Tampa Bay Lightning in Game 3 of this Eastern Conference Quarterfinal on Monday night, All-Star defenseman Kris Letang was there.
Letang was an absolute beast along the blue line for the Pens -- finishing with a personal-best 5 hits and 5 shots to complement a two-assist effort in a 3-2 triumph at St. Pete Times Forum.
"I think we saw their top guys going and the skill they bring so our job is to not allow them the time and space," Letang told NHL.com. "In that case, you have to finish your check and have a good stick on them. That's the most important thing because they came at us pretty good there in the end."
Letang's effort didn't go unnoticed.
"Defense has been a strength of our team, and the guys really rebounded following Game 2," Penguins coach Dan Bylsma said. "Our first man on the puck did a good job getting us out of pressure when their player was coming in hard and, in third, our guys were making good plays around the cage … making those hard plays.
"Letang had some offense tonight, too, mostly because he's doing the right things," Bylsma continued. "He's moving the puck and making that quick transition. He's been that way for us a lot, but he's a great defender and he has relished that responsibility for our team."
Letang, who established a career high with 42 assists and 50 points this season, was credited with a helper on Tyler Kennedy's game-winner at the 2:43 mark of the third period. The tally came just 31 seconds after the Lightning had evened the contest at 2-2.
"It felt good to get that goal right back," Letang said. "They got a good bounce in front of the net on the tying goal, but we kept our heads up and went at it. It was a typical goal -- a guy crashing the net. That's how we score our goals."
Letang was also proud of the way his team took the initiative in the early stages of the game to open a 2-1 lead in the opening period.
"It was something we talked about before the game -- jumping out quick," he said. "They were fast, they came hard in their building, so it was important to start off well and impose the tempo to them instead of them doing it to us."
The Penguins did, too, and although they allowed the Lightning back into the game early in the third, the club proved its mettle by answering right back en route to taking a 2-1 lead in this best-of-7 series that resumes here on Wednesday at 7 p.m. ET (CBC, RDS).
"The playoffs are about everything … emotions and X's and O's," Lightning coach Guy Boucher said. "Whoever is going to pay attention to the most details is going to win. We know what they're doing and they know what we're going so it comes down to execution. We had scoring chances (Monday) but their defensemen played great. They had a lot of box outs and I thought they played tremendous. That's their strength, so we expect that."
Pittsburgh defenseman Zbynek Michalek led the back end in ice time on Monday at 27:27, following by Brooks Orpik (25:08) and Letang (24:32).
"I think this is the type of game we want to play," Letang said. "In tight games, guys are responsible all over the ice and we didn't make stupid decisions by turning the puck over. We grind teams down by putting pucks deep. We made sure we made them turn the puck over instead of creating offense."
The Lightning committed a series-high 11 giveaways in Game 3 -- after turning the puck over a combined three times the previous two games. Letang played a big part in that by playing the body effectively throughout.
"That's why he's an All-Star and a great player," Kennedy said of Letang.
Follow Mike Morreale on Twitter: @mike_morreale