LeBron James teases the world with snippets of Kendrick Lamar's upcoming album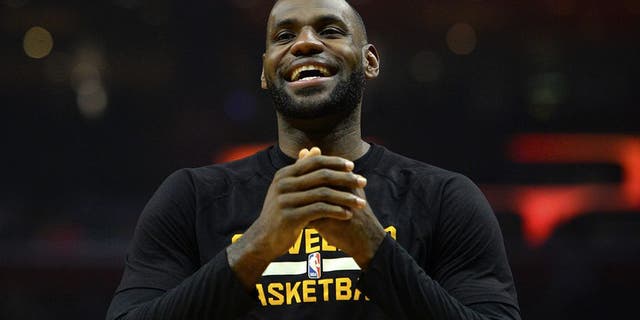 NEWYou can now listen to Fox News articles!
Kendrick Lamar sent the Internet into a frenzy last week when he announced his latest album, DAMN. would be released April 14. Hes released one single from the albumthus far Humble but LeBron James seemingly got his hands on the entire thing.
He previewed it in 15-second snippets on his Instagram story Thursday, one day before the album is set to release. WARNING: Videos contain explicit language.
Theres a known connection between LeBron and Kendrick dating back to last year. James asked him to release a new album, and about a week later, Kendrick did exactly that. untitled unmastered. was released to the world, largely thanks to LeBrons request.
LeBron and the Cavaliers kick off their postseason run on Saturday against the Pacers, so this isn't a bad way to get geared up for the first round.