Latino Sports Journalists: Are There Enough in the Game?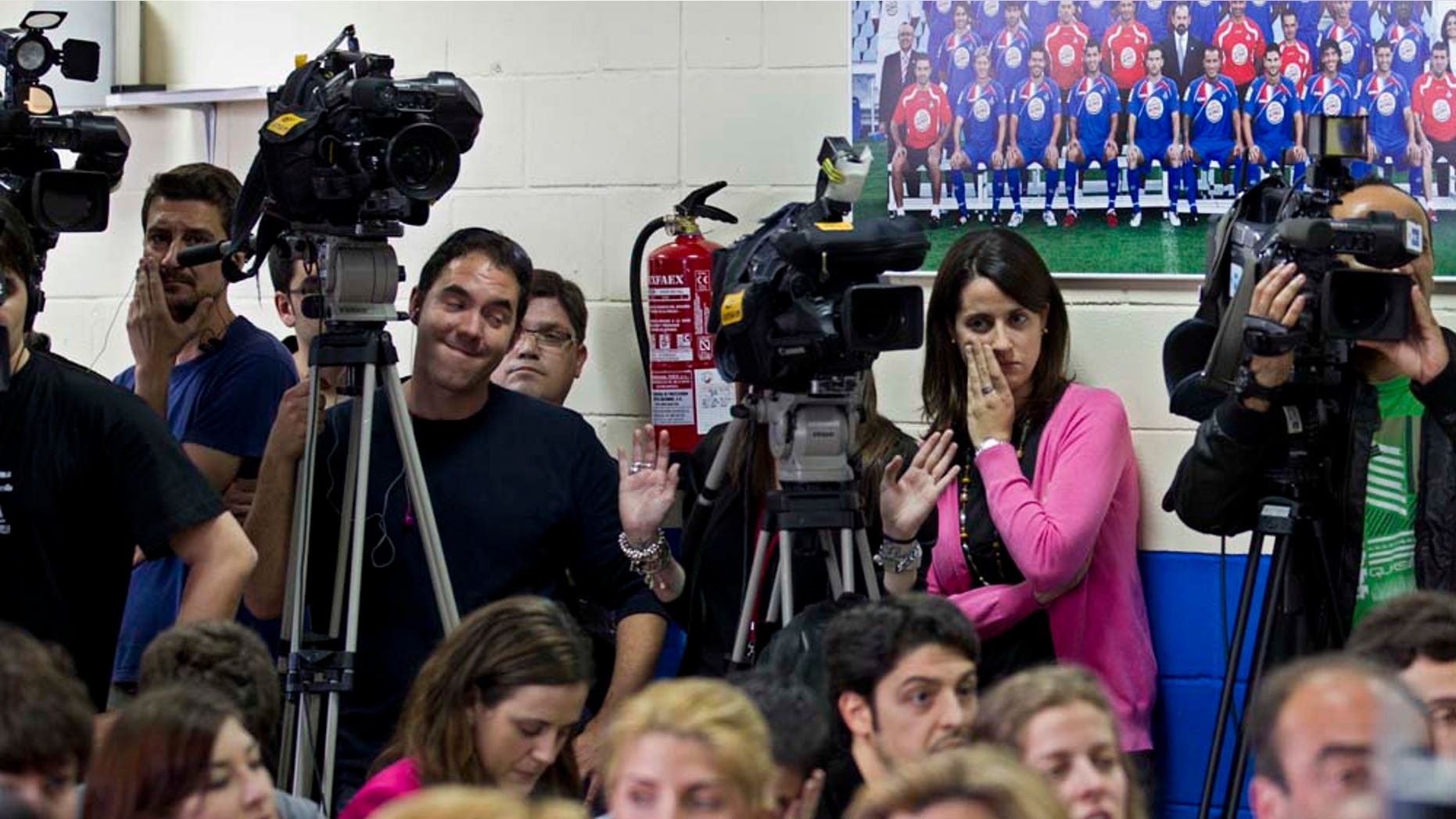 For seven seasons, José Romero worked the plum assignment as a beat writer covering the Seattle Seahawks for The Seattle Times. It was the early 2000s and often times when Romero looked around the press box it became starkly apparent that there were few, if any, other Latino sports reporters to whom he could relate.
"I think there were only three or four Latinos in the entire country covering the NFL on a regular basis at that time," said Romero, 37, who left the Times about a year ago and is now freelance reporting and editing in Phoenix, Arizona. "I ascended to a level where [Latinos] are not present at all really, and it would make me wonder why there weren't more people like us doing these types of jobs."
It has been nearly 65 years since Jackie Robinson made history by breaking the color barrier when he signed with the Brooklyn Dodgers. News media have heralded the cultural renaissance blacks and Latinos have had since, playing dominant roles in professional sports like baseball, basketball and football.
Yet beyond the reporters' notepads and camera flashes, the world of sports journalism – despite gradual advancements in the hiring of minorities – remains a bastion of professional sports still dominated by white men.
"In short, the numbers are abysmal and don't reflect the landscape in sports," said Greg Lee, an African-American senior assistant sports editor at the Boston Globe. "Look at the percentage of players of color in the NFL, NBA and Major League Baseball, and it's so disproportionate compared to the number of journalists of color."
According to a study released recently, some 320 websites and newspapers that belong to the Associated Press Sports Editors slightly improved their racial hiring practices last year. The report showed that 97 percent of the sports editors at APSE newspapers and websites in 2010 were white, and 94 percent of sports editors overall were men.
Just 5.5 percent of sports staffs, moreover, are black men, and only 3 percent are Latino men. Latino and Asian men increased by an average of .54 percent in sports desk job categories, except as sports editors.
The most alarming trend pinpointed by the study was that the percentage of sports editors who were women or people of color fell 2.3 percentage points from 11.7 percent in 2008 (the last time the study was done) to 9.42 percent in 2010. White male sports editors, meanwhile, increased 3 percentage points.
In addition, those sports news organizations continued their failure in making any strides in gender hiring for key newsroom positions.
The biannual report by the University of Central Florida's Institute for Diversity and Ethics in Sports gave those outlets a C plus, up from a C in 2008, for racial hires, and an F for gender hires in jobs including sports editor, columnist, reporter and copy editor.
"For an industry that reports on lack of diversity in other fields in sports and doesn't shine the mirror on itself, it's really kind of disingenuous to me," Lee said. "We're quick to target NFL teams for the 'Rooney Rule' when people of color aren't considered for high-level coaching positions or for the lack of minority managers in Major League Baseball, but we never spotlight our own sports desks.
"Sports departments are noticeably less diverse than other parts of a newsroom," Lee added.
ESPN formed a substantial part of the totals for sports editors and columnists both in racial and gender categories. It has two African-American sports editors, and 23 African-American men and women columnists.
Those figures represented more than 20 percent of the sports editors and half of the 41 columnists of color at newspapers with at least 250,000 circulations.
Eric Ortiz, senior editor of new media at New England Sports Network (NESN), who started his career at ESPN.com, points out that the report raises questions to what the real reasons are for the disparity.
"Are editors not hiring minorities? Is it that students aren't being encouraged to pursue sports journalism? Or is it that they're not being recruited or being interviewed for jobs? I think it's a combination of all those things," Ortiz said. "What are the ramifications?
"Well, for one, there are a lot of Latinos in baseball – pretty close to 30 percent – and it's hard to tell their stories as a sportswriter if you can't speak their language," he added. "But that's just one example."
Another cited reason for the disparity has been the steep decline in newsroom jobs. While more sports websites are coming online every year, newspapers in general have been cutting jobs or going belly-up altogether.
However, Lee believes that the main reason stems from top news editors forgetting about diversity.
"At the end of the day, editors use the economy and the cutbacks as an excuse to ignore diversity, but even when we were in good times, diversity wasn't a priority, either," he said.
Lee has been a student and a trainer for the Sports Journalism Institute, a nine-week training and internship program for minority and female college students interested in sports journalism careers. The institute, which has been around since 1993, has turned out nearly 250 students.
"We're teaching them about the business so when they go into a newsroom they know not only about the rigors of being a journalist, but in dealing with challenges you face as a person of color," Lee said.
Romero, the former Seattle Times reporter, meanwhile, has pursued freelance sports writing jobs in Arizona, and is now working part-time editor on the news desk as CBSSports.com. While he doesn't believe being Latino has been a hindrance on his career, he has heard stories of other Latinos who have left journalism because of the lack of opportunities.
One of the things Romero did to find camaraderie in sports journalism has been to be involved with the National Association of Hispanic Journalists.
"That whole thing of me being part of NAHJ was to be a part of a support group of other sports journalists, because we're all struggling, trying to make it and make a name for ourselves in this business," Romero said. "It's not impossible to do, but, especially as a Latino, it's not the easiest thing in the world, either."
The Associated Press contributed to this report.
Manny Gonzales is a Denver-based writer and communications specialist.
Follow us on twitter.com/foxnewslatino
Like us at facebook.com/foxnewslatino