Lambert: 'Necessary decisions' will be made to ensure safe Euro 2016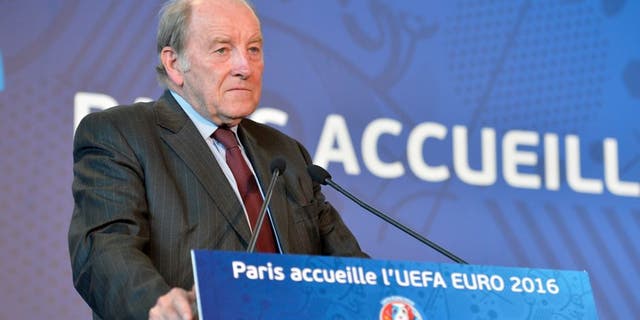 NEWYou can now listen to Fox News articles!
The head of the organizing committee for Euro 2016 has promised France will make the "necessary decisions" to ensure next summer's tournament takes place in safety.
Jacques Lambert made the pledge in the wake of Friday's terror attacks in Paris, where 129 people were killed and hundreds more injured during a series of incidents across the French capital.
It is the second time this year that Paris has been hit by terrorism after 12 people were killed by gunmen in January, and the attacks raise serious concerns about fans' safety at Euro 2016, which is being held in the country between June 10 and July 10 next year.
However, Lambert has sought to ease fears about security and played down any suggestion of the tournament not going ahead in France.
He told French broadcaster RTL: "To ask questions about the cancellation of Euro 2016 is to play into the hands of the terrorists.
"The risk level was up a notch in January, and it just got up a notch.
"We will take the necessary decisions for Euro 2016 to take place in the best safety conditions. I will not reveal what we are going to do because that would alert our opponents."
He added: "The security in stadiums works well, the risk is more out in the streets, in spontaneous gatherings."
French Football Federation (FFF) president Noel Le Graet had earlier said: "We will do whatever it takes to ensure security despite all the risks that entails. I know everyone is vigilant. Obviously this causes us to be even more vigilant. But it is a permanent situation for the Federation and the state."