Kyle Busch, Joey Logano receive no penalty for post-race incident in Vegas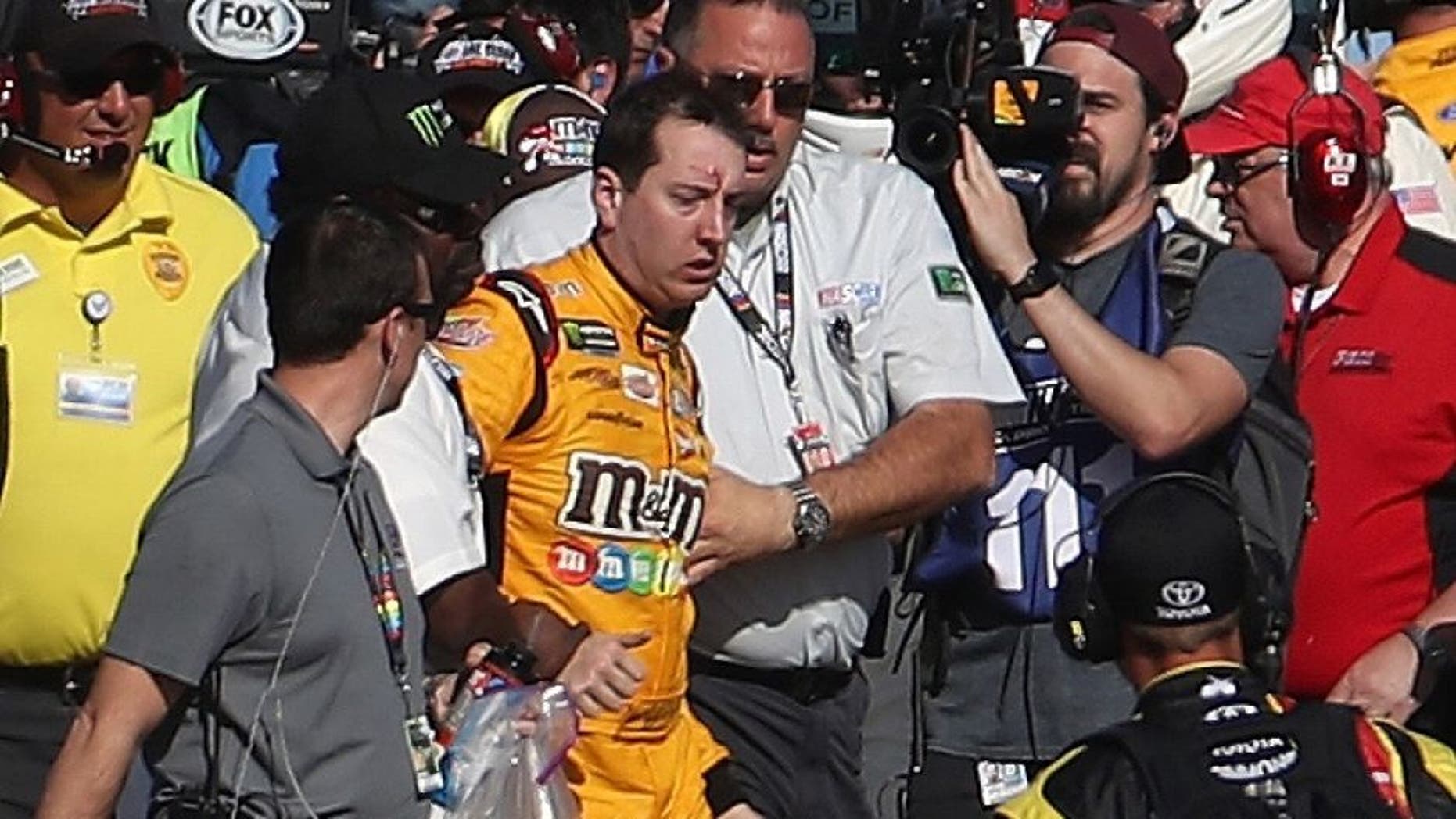 After a scuffle broke out at the end of the Kobalt 400 at Las Vegas Motor Speedway, Joey Logano, Kyle Busch and their respective teams won't face any discipline for the incident.
Busch and Logano made contact on the final lap, sending Busch spinning into pit road, leading to an altercation where Busch took a swing at Logano and was taken to the ground by Team Penske crew members.
NASCAR officials moved in and separated both team's crew members. NASCAR Executive VP Steve O'Donnell said that no further action was warranted after discussion and review of the incident.
"NASCAR was built on the racing that took place on the final lap by two drivers battling for position. The emotions of our athletes run high, and Kyle Busch and Joey Logano are two of the most passionate and competitive drivers in the sport," O'Donnell said. "Both competitors are very clear on our expectations going forward and we will be meeting with them in person prior to practice on Friday in Phoenix."
On 'NASCAR Race Hub' Tuesday night, Logano appeared and cleared the air about the incident and his conversation with Busch that morning.
"We've spoken," Logano said. "Obviously, we didn't speak much there, so I got a chance to call him up earlier today to be able to talk to him a little bit and at least tell my side of the story. We're going to have two sides to the story like there is all the time, but really the bottom line is we're two passionate race car drivers. We're two of the best in the sport that are going to go for wins that are aggressive and we collided."
There were two lug nut related penalties handed out in the report.
The race-winning Furniture Row Racing No. 78 Toyota and No. 13 Germain Racing Chevrolet both were penalized for lug nuts being not properly installed.
The penalty for each team is a $10,000 fine to each crew chief -- No. 78, Cole Pearn and No. 13, Bootie Barker.