Knicks guard lands on Ben Stiller, then shakes his hand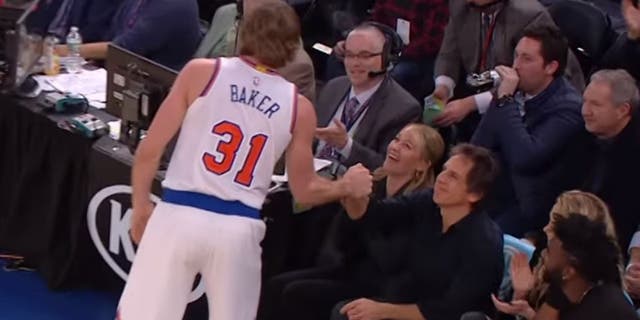 New York Knicks reserve guard Ron Baker made a great hustle play late in the Knicks' win over the Mavericks at home Monday night, deflecting a pass and whipping it back in bounds to start a fast break from the sideline. Baker went careening into the fans sitting courtside - who just happened to be Ben Stiller and his wife, Christine Taylor.
Baker stood and watched the play unfold, then turned and shook Stiller's hand. He barely missed Jason Derulo and Floyd Mayweather, who were a few seats down.