Jose Reyes hints at discontent with trade to Rockies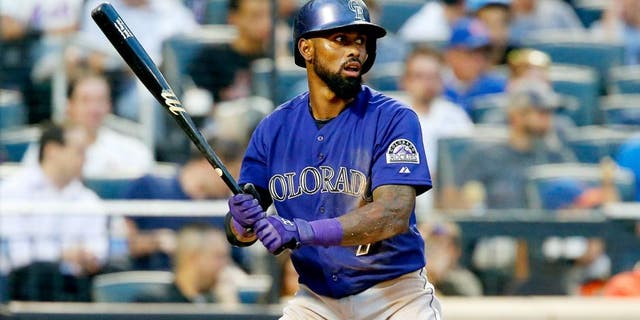 Being traded from a contender in the Toronto Blue Jays to the bottom-dwelling Colorado Rockies isn't exactly sitting well with shortstop Jose Reyes.
As he returns to his former stomping grounds while the Rockies take on the New York Mets this week, Reyes discussed his trade from Toronto to Colorado with the New York Times.
While he would not openly express his disgruntlement with being traded to the Rockies, he certainly hinted at it.
"I'm an employee," Reyes said. "Wherever they send me, I have to go there and perform."
Now 32 and on the decline since leaving New York after the 2011 season, Reyes is eager to play on a perennial contender.
In expressing that desire, Reyes produced some comments that could be seen as a slight towards the Rockies, who are currently in last place in the National League West and haven't finished a season with a record of .500 or better since 2010.
"At this point, I just want to win. No matter what people say, or whatever people think. I'm at the point in my career where I want to win," Reyes said. "If it's here or someplace else, I don't know. Next year, I mean, I should be better. But I don't want to spend the rest of my career playing on a last-place team.
"When I retire, I'm going to go home and say, 'I played for what?' You know, if I don't win anything."
After batting .285/.322/.385 with four home runs and 34 RBI in 69 games with the Blue Jays, Reyes has hit .213/.240/.277 with no home runs and three RBI in 12 games with the Rockies.
(h/t New York Times)