Jordan pays homage to Griffin's Mozgov dunk with abuse of Monroe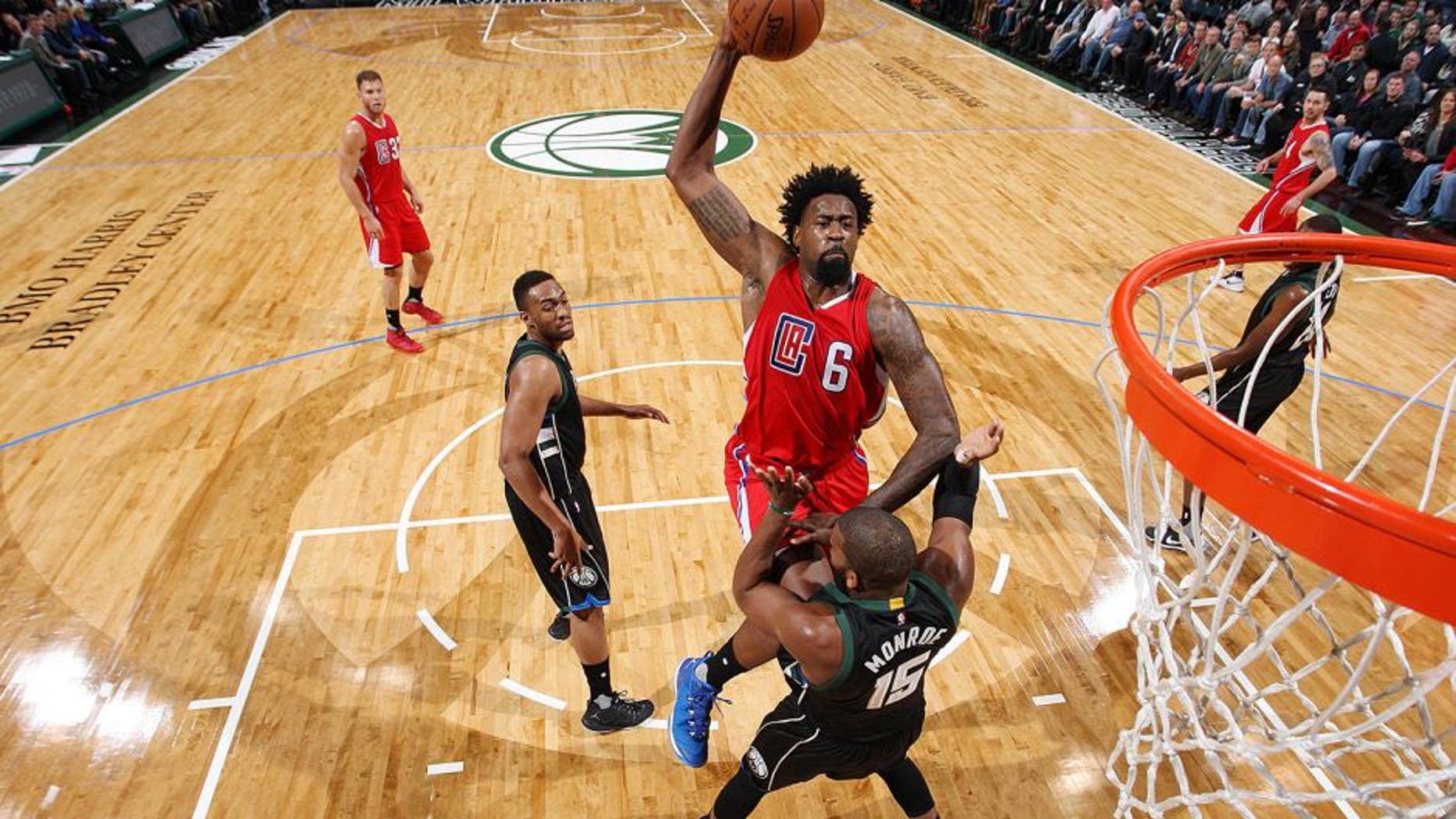 At just over 27 years old, Los Angeles Clippers center DeAndre Jordan is likely only now entering his prime as an NBA player. And for opponents who might dare challenge his dunk attempts at the rim, that's a scary thought.
At the same time, it is clear he is still learning some new tricks on the hardcourt, even from younger teammates.
These two facts came to a head on Wednesday night, and they came to a head on Greg Monroe's head. The Milwaukee big man is every bit 6 foot 11 as is Jordan, but he was chopped down to size when the Clippers star literally threw down a massive slam during the Clippers' 109-95 win over the Bucks:
Kudos to Monroe for trying to step in and take the charge, we suppose. But even more love has to be shown to that official, who added a bit of emphasis to an already spectacular play with the enthusiastic call on the block and "and-one" motion.
As for learning from younger teammates? It isn't difficult to see the similarities between Jordan's jam and the infamous emasculating dunks Blake Griffin, now 26, threw down on a pair of foes earlier in his career.