Jon Jones unleashes on accusers who claimed he cheated his entire career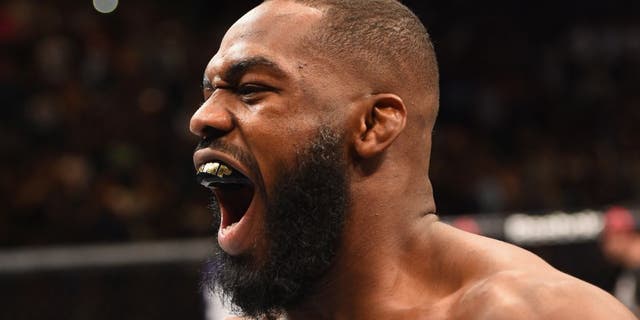 Jon Jones knows deep down inside that he never knowingly cheated by taking a banned substance, and he went on an epic rant late Monday night against anyone saying otherwise.
Jones' attorney Howard Jacobs explained in a recent interview how the interim light heavyweight champion was a victim of a contaminated product that he took in the lead up to his fight against Daniel Cormier at UFC 200.
Jacobs said testing on the product proved that Jones didn't knowingly take any kind of banned substance and he hopes that USADA (United States Anti-Doping Agency) will ultimately give the fighter a reduced sentence as a result.
Ever since Jones was booted off the card back in July due to the positive drug test, he's heard just about every fighter in his division call him a cheater or accused him of being on steroids. But with this latest evidence coming to light, he's now firing back.
Jones exploded with a series of messages on Twitter taking aim at everybody who's had something to say about him in the past few months.
Prior to his temporary suspension as a result of the positive drug test, Jones was ranked as the No. 1 pound-for-pound fighter in the sport and already held the record for the most title defenses in UFC light heavyweight history.
It doesn't look like Jones is ready to concede the throne any time soon either with this latest diatribe aimed at those who said he cheated to make it to the top.
Jones has his arbitration hearing with USADA on Oct. 31 to determine his punishment for the drug testing case.
Following arbitration, Jones will then appear before the Nevada State Athletic Commission on Nov. 10 to answer for the drug test once again because he was licensed to fight in the state when the positive result was returned.