Johnny Manziel's ex-girlfriend says QB's attack caused temporary hearing loss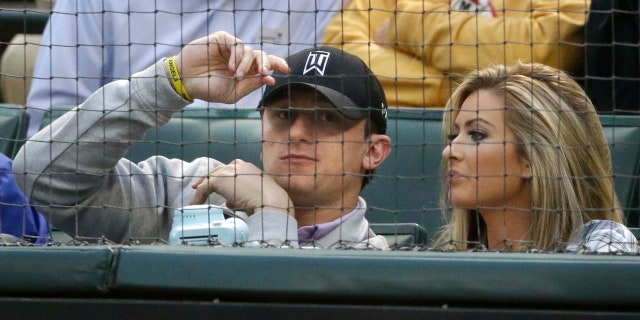 NEWYou can now listen to Fox News articles!
NFL quarterback Johnny Manziel's ex-girlfriend told authorities that she temporarily lost hearing in her left ear after Manziel struck her during a late-night confronation last month.
Colleen Crowley made the claim in an affidavit for a protective order that was signed by a Tarrant County, Texas judge last week. The document was published Monday and first obtained by NBC Dallas-Fort Worth.
Crowley said she and Manziel had a confrontation in his hotel room around 1:45 a.m. Jan. 30. Crowley accused Manziel of throwing her onto his bed after the two discussed him "being with a girl who had caused us problems in the past."
Crowley said she tried to leave, but he restrained her and led her downstairs to the valet, where he directed her to his car. She said the valet disregarded her pleas for help.
Crowley and Manziel eventually made it to her vehicle in front of a Dallas bar, her affidavit says. Manziel allegedly got into the driver's seat of her car and started to back out of the spot. She said she opened her door and jumped out, trying to hide.
She accused him of chasing her down, throwing her back into the car and hitting her left ear.
"Fearful for my life, I hit (Manziel) several times, hoping I could back out of the car," she said in the affidavit, adding Manziel "threw me off of him and I hit my head on the car window and I fell into the passenger floorboard."
Police have said they drove to Fort Worth, where they continued arguing before Manziel fled on foot.
Manziel, who won the Heisman Trophy in 2012 while a freshman quarterback at Texas A&M, is under criminal investigation on allegations of domestic violence. He is expected to be cut by the Cleveland Browns when the new NFL year begins next month.
Manziel's attorney, Bradley Beckworth, did not return a phone message Monday. Crowley's attorney, Kathy Kinser, declined to comment.
The Associated Press contributed to this report.