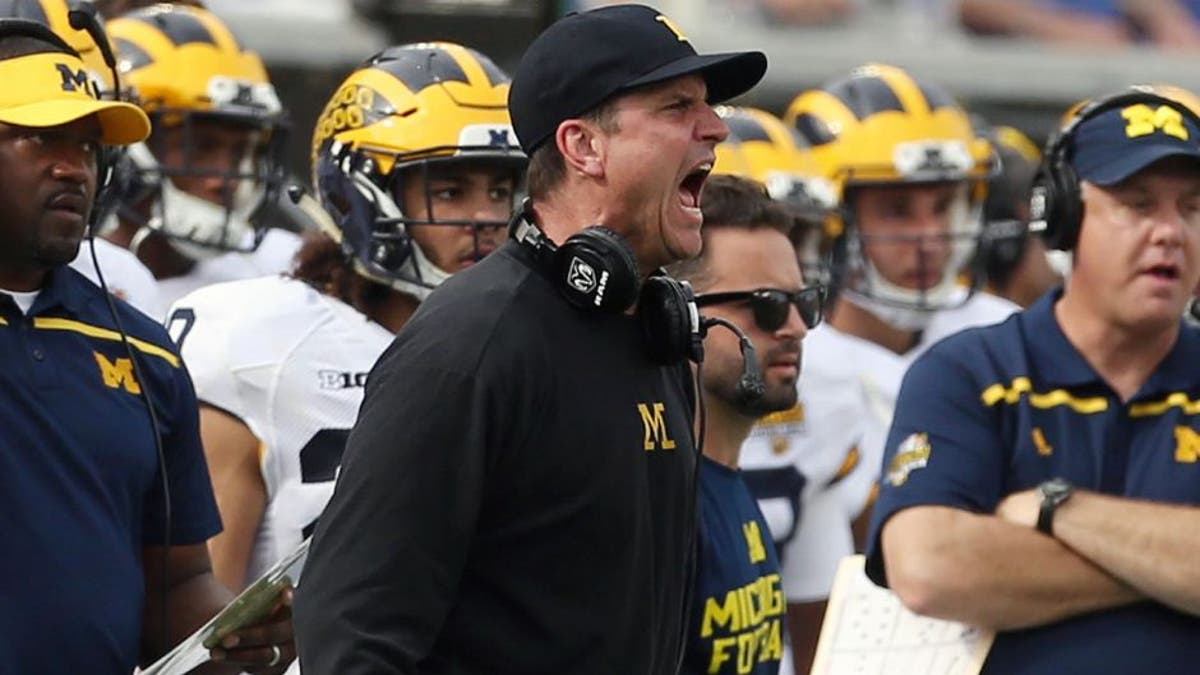 Michigan Wolverines head coach Jim Harbaugh took a break from the football field and the recruiting trail Wednesday to coach first base for the Detroit Tigers in the Grapefruit League.
As always, remaining loyal to the state of Michigan.
Let's just hope there is a controversial call at first base that gets him riled up.