Jets rookie Devin Smith out 4-6 weeks with partially punctured lung, broken ribs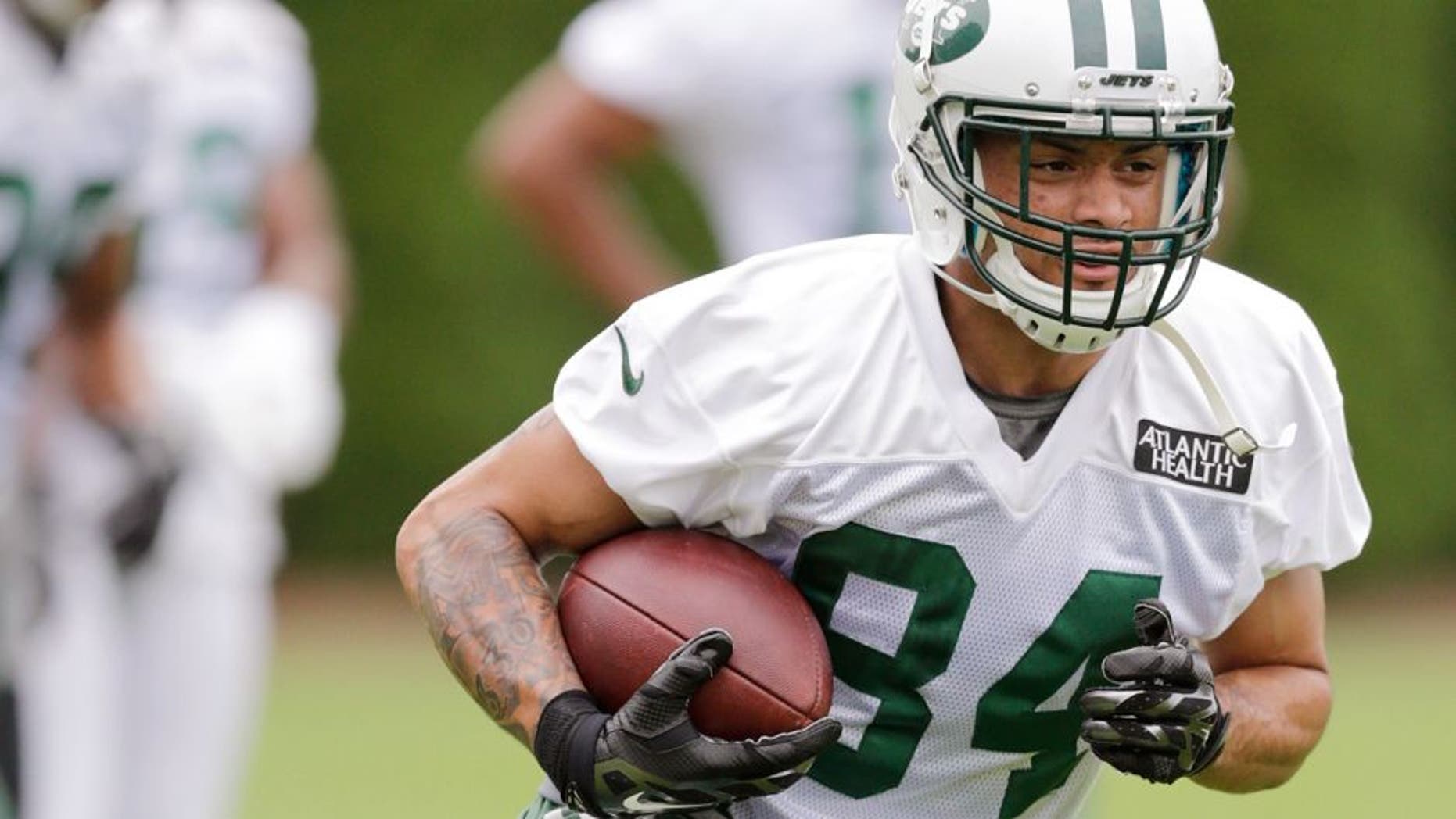 New York Jets rookie wide receiver Devin Smith has a partially punctured lung, as well as broken ribs, and is expected to be sidelined 4-6 weeks.
Smith was injured at practice Friday while making an impressive catch, and the team announced he would miss the majority of the remainder of training camp. The Jets confirmed Saturday that Smith also has the lung injury, but said it wouldn't affect the timetable for wide receiver's return.
Smith was hospitalized overnight and was still there at the start of practice Saturday, according to coach Todd Bowles.
Smith, a second-round draft pick out of Ohio State, caught a long pass from Geno Smith that deflected off the hands of cornerback Marcus Williams. While Devin Smith was coming down, he was hit from behind by safety Jaiquawn Jarrett.