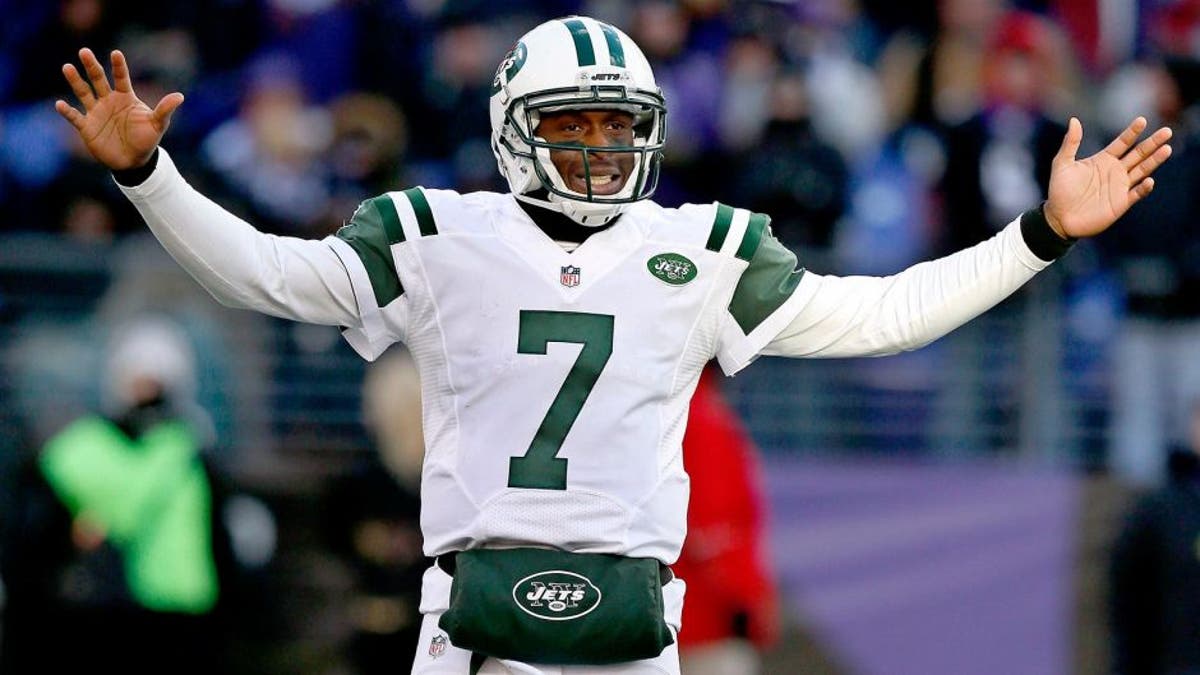 Geno Smith had the fifth-worst total QBR in the NFL last season. In 2013, he had the seventh-worst. Out of a possible 30 and 31 quarterbacks, respectively, that's not very good. To be more accurate, it's not even close to being average.
For Smith, being average isn't a goal of his. He doesn't want to be average. He wants to be great and create a legacy with the New York Jets.
"I don't want to be average at all," he said, via the New York Daily News. "That's never the goal. There's a handful of plays that you shouldn't make during a game. I've had the experience in two years realizing that sometimes you don't have to force it."
If it were just about any other quarterback, you'd say he's right in saying being average isn't the goal, but this is Geno Smith. It's not easy to go from being one of the worst quarterbacks in the league to being top-flight.
"My goal is to be one of the best," Smith said. "When I said it last year, I wasn't saying that it would happen tomorrow. It doesn't happen overnight. It never does. It never has for anyone. I'm still developing, but I've got to produce. Whether that makes me one of the top five, 10, whatever, the most important thing is that we're winning games."
At the very least, you have to admire his enthusiasm and confidence. A team would rather hear their quarterback say he wants to be one of the best than admitting defeat. Smith's career is far from over, but 2015 will be a big year for the third-year quarterback.
(h/t New York Daily News)