Jays would 'love' to keep general manager Anthopoulos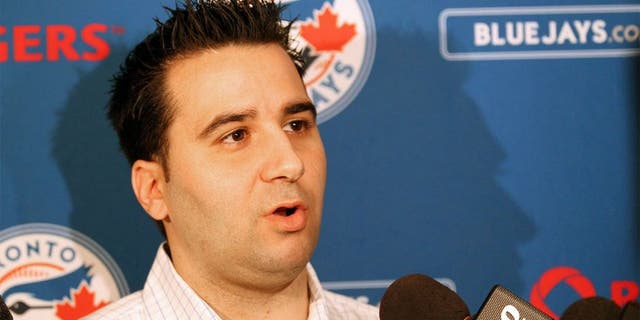 TORONTO -- The ownership of the Toronto Blue Jays said Monday it would "love" to keep general manager Alex Anthopoulos and has been in discussions about extending his contract.
The news comes on the day Rogers Communications announced the hiring of Cleveland Indians President Mark Shapiro to become team president. He replaces Paul Beeston, who is retiring at the end of the season.
"We'd love to extend Alex's contract. He's done a terrific job. We've been in discussions, but frankly we're all focused on playing great baseball right now and winning," Rogers spokesperson Andrea Goldstein said.
His contract expires in October.
Anthopoulos acquired MVP candidate Josh Donaldson in the offseason and traded for David Price and Troy Tulowitzki before the deadline to give Toronto a chance at its first playoff spot since 1993. Blue Jays games are breaking TV viewing records, and many Canadians are talking baseball for the first time in years.
The hiring of a new president had many wondering if Anthopoulos would be retained. Toronto has gone 24-6 since the Tulowitzki trade to vault into first place. Toronto leads the AL East by 1 1/2 games.
A message for Anthopoulos wasn't immediately returned. He has been Toronto's general manager since October 2009.
Shapiro, who has had several prominent roles in nearly 24 years with Cleveland, will become the Blue Jays' president and CEO following this season. He previously served as general manager of the Indians before being promoted to president.
"I have known Mark for many years. He is an exemplary executive and his passion for baseball and winning is remarkable," Beeston said in the Rogers statement announcing Shapiro's hiring. "I am happy to pass him the baton -- but not just yet; Alex, the team, and I have a little more work to do and we're focused on putting more Ws in the win column."