Jared Sullinger's jumper may become a serious weapon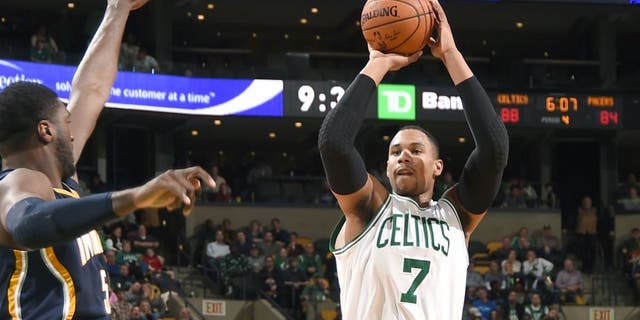 Jared Sullinger's upcoming season could be the best of his career. The power forward is in the best shape of his life, and should be motivated by the fact that it's a contract year, right as the salary cap is set to explode into another galaxy.
Here's CelticsBlog's Kevin O'Connor with a deeper look at why Sullinger might finally live up to his high expectations this year. One reason is a potentially improved outside shot:
"Over the last two seasons, 45 percent of Sullinger's missed three-point attempts were short (front-rim or air ball), 37 percent were long (back-rim or backboard), and 18 percent missed to the left or right side. Shooters miss short for a multitude of reasons, but primarily because they aren't using their legs, they don't complete their follow-through, and/or due to fatigue."
Sullinger's mechanics have always looked great, but the numbers, specifically behind the three-point line, don't support the idea that he's a great shooter.
That could change this season now that he's slimmed down and will have more energy. His legs won't get tired as easily. If this happens, Sullinger's value will shoot (no pun intended) through the roof.
(h/t: CelticsBlog)