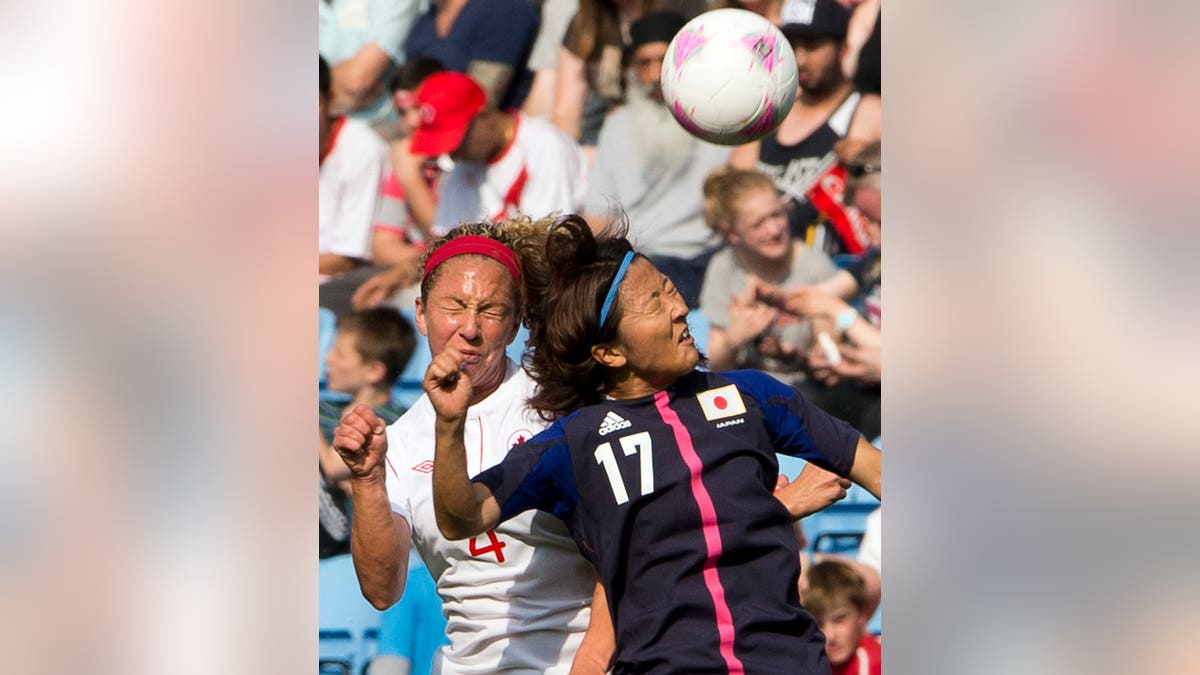 Japan is taking nothing for granted in its hunt for a women's Olympic gold to add to last year's World Cup trophy, despite guaranteed a spot in the quarterfinals.
"Although we could get a gold medal at the Olympics, we've not done anything yet but our challenge is under way," said Saki Kumagi. "Last year at the world cup we finished first, but we are still a challenger here. If we can play our own style I think we have a chance of the gold medal."
The team's next match against South Africa on Wednesday shouldn't -- on paper -- pose much of a challenge.
South Africa has lost its two opening matches, conceding 7 goals and scoring just one, and is playing for pride.
Japan has four points, after being held to a disappointing 0-0 draw against Sweden in its second match, but will qualify even if it loses. All 18 members of the squad were in Germany last year when it won the World Cup on a penalty shoot out with the United States.
Half-jokingly, coach Norio Sasaki introduced Kumagi as a possible future captain of the national side at a media conference Monday. Just shy of 22, the defender has been playing in Germany recently, and has represented her country in its last three major tournaments.
Sasaki said Kumagi was a physically strong player "and I need to thank her parents for that."
The team plans to make many changes for Wednesday's match in Cardiff, resting key players and bringing in younger ones, said Sasaki.
"This will be the second time that our team will play against an African team in our 30 years of history," he said. "South Africa have a lot of skill and technique up front, but maybe in defense there will be chances for us."
South African captain Amanda Dlamini, a third-year student at the University of Johannesburg, said she hoped the experience of playing the world champions was something she could share with players back home, admitting that team for now had regional ambitions, not global ones.
"It's very important that we keep the spirit, so that in the next competition we are able to handle things better and could even win a tournament," she said.