Japan and Senegal fans impress at World Cup after helping to clean up stadiums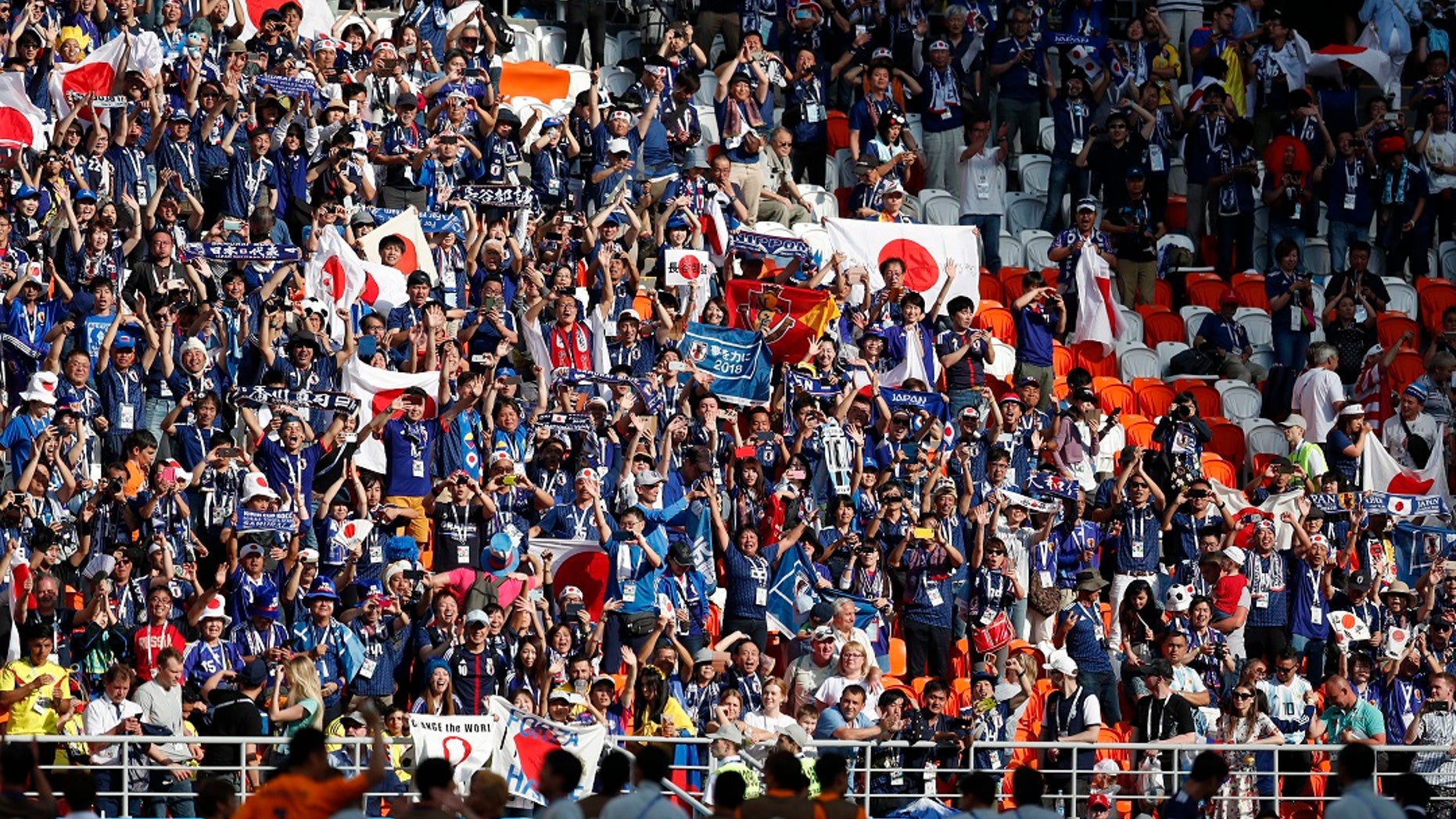 Not only did these teams impress World Cup viewers -- their fans did, too.
Japanese and Senegalese supporters received praise after they were seen picking up their trash and tidying up their stadium section following their respective matches Tuesday.
2018 FIFA WORLD CUP: WATCH LIVE MATCHES STREAMING ON FOX SPORTS FROM JUNE 14 TO JULY 15
Videos circulated around social media showing Japanese fans with garbage bags cleaning up litter around the Mordovia Arena in Saransk, Russia. Japan beat Colombia 2-1 during the Group H match.
"This is my favorite moment of the World Cup so far; Japan fans picking up litter after their victory vs. Colombia. The lessons in life we can take from the game. Why I support Japan," a social media user tweeted.
Later in the day, group rivals Senegal beat Poland, 2-1. After Senegal's win, the team's fans were also seen collecting their trash.
Argentine network TyC Sports shared a video of the kind act, saying that instead of celebrating the victory Senegalese fans showed respect by cleaning up their sector.
Japan-based soccer writer Scott McIntyre told the BBC that cleaning up after yourself following a sporting event was "not just part of the football but part of Japanese culture."
"You often hear people say that football is a reflection of culture. An important aspect of Japanese society is making sure that everything is absolutely clean and that's the case in all sporting events and certainly also in football," McIntyre said.
FEMALE WORLD CUP REPORTER SEXUALLY ASSAULTED DURING LIVE BROADCAST
Scott North, a professor at Osaka University in Japan, explained that Japanese citizens were taught from a young age to clean up after themselves at all times.
"Cleaning up after football matches is an extension of basic behaviors that are taught in school, where the children clean their school classrooms and hallways," North told the BBC.
WORLD CUP 2018 TEAMS TO WATCH, FROM GERMANY TO ICELAND
"With constant reminders throughout childhood, these behaviors become habits for much of the population," he explained.
North said the fans take pride in showing others that they clean up and are respectful outside their country.
"What better place to make a statement about the need to care responsibly for the planet than the World Cup?" he asked.